By Marianne Delorey©
I've been in property management for most of my adult life. It is a great job and one that has provided me with a fair amount of excitement but mostly, a sense of doing something important. I help people. I provide them with housing that is safe, attractive and affordable. Mostly, I have worked with the elderly and people with disabilities.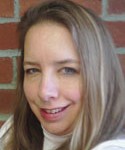 One of the hard parts of my job has always been enforcing the rules. I wasn't a natural boss. I was too kind to see the big picture and in the early days, I let a lot of people get away with behavior that created problems for the community. It took me a long time and some amazing mentorship early in my career to understand how much better it is for everyone (including the offending tenant) to hold people accountable for their own actions. Still, nobody goes home at the end of the day and celebrates because they won an eviction. Even when enforcing the rules is necessary, nobody in the helping professions wants to see someone suffer, even when it is self-inflicted.
I've played a hand in evicting people for all sorts of issues — minor ones like smoking to major ones like dealing drugs. Of all these people, the one I am most grateful for was a man I'll call Jim. Jim had to go. He was getting to the point that he was "interfering with the quiet enjoyment" and "interfering with the management of the property." Both of these terms are somewhat vague, but encompass a wide range of behavioral problems. Honestly, I forget the exact nature of Jim's infractions. I remember him as a bit of a know-it-all and not a person I wanted to know better. The community was definitely better off without him. I don't remember losing any sleep the day he left.
But, as fate would have it, I would run into him again. I had run into former tenants before. It could get awkward asking after them knowing that I put them on the street, but I tried to be polite and show that I cared, even if I could not take them back. In this case, however, the conversation was brief, but not at all awkward.
I was walking down the street when a car driving past stopped in traffic. Jim jumped out of the driver's seat and opened the door, calling to me, "Marianne."
"Hey Jim. How are you?"
"Great, I just want to say thank you. Getting kicked out of that place was the best thing that could have happened to me. I picked myself back up, got myself a job and a new place to live."
And with that, Jim got back in his car and sped off. I have not heard from him since and I hope that his life is still as wonderful as it was that day. For what it is worth, Jim provided me with the one thank you that I never thought I'd get. Sometimes knowing that the hard parts of your job are important is enough. But on that one occasion, I had proof.
Marianne Delorey, Ph.D. is the executive director of Colony Retirement Homes. She can be reached at 508-755-0444 or mdelorey@colonyretirement.com and www.colonyretirementhomes.com. Archives of articles from previous issues can be read at www.fiftyplusadvocate.com