By David J. Dowd
Working with seniors in transition is very interesting. As people live longer there is a startling variety of lifestyles and attitudes that present as we get older.
People are different and so are their lifestyle choices. Seniors who live where they are by choice vs. happenstance are usually the happiest. For some, choosing to age in place is great if you're active with your neighbors, family and friends, and if you still truly enjoy the home you've been living in.
However, if a home has become outdated, or if upkeep, cost, stairs or layout is a burden it may be time to move. A lifetime of possessions, or what may be perceived as the daunting process of moving may be the problem. Yet, there are ways to make a lifestyle change manageable.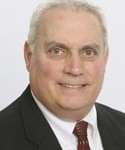 Researchers describe isolation as a big risk factor for seniors, and it is on the rise. In a 2012 AARP article, Becky Squires quotes the 2010 AARP study, "People are more likely to suffer from isolation when they live alone, and the number of people age 65 and older who do so is rising. In 2000, 25 percent of those 65 plus lived in one-person households; in 2010 that had increased to 40 percent." They also reported that " … isolated people have much higher rates of mortality from breast cancer, high blood pressure, heart disease and other chronic diseases . . . being isolated is just as bad for people as smoking and worse than being obese."
Often isolation, safety or other concerns make selling a home a priority. Deciding is one thing, moving is another. People are overwhelmed at the prospect of dealing with a lifetime of possessions in order to relocate.
The most important thing is to create a plan by knowing the options available. Most realtors only offer to sell your home — they don't help you with downsizing and other lifestyle aspects. Look for a Realtor with a Senior Real Estate Specialist designation, and they can refer resources to make moving manageable, or do the planning work with you. They may also find a buyer who will take a property "as is" with no clean-out required.
Don't let habit leave you with nothing to do but the pay bills and watch television. Instead, consider some of the healthy choices available including moving in with family or to an assisted, independent or over 55 community. Reach out to the resources that will help you transition and allow you to begin a new chapter in your life.
David J. Dowd is Founder of Sell Moms House and provides free advice and services to homeowners while selling their home with Berkshire Hathaway Home Services. For more information call him at 774-696-6124, or email david@sellmomshouse.com or visit www.sellmomshouse.com. Archives of articles from previous issues can be read on www.fiftyplusadvocate.com.