By David J. Dowd
Empower yourself to live the way you want in the new year with a pre-holiday resolution to de-clutter your house — or if your home no longer fits your needs, to downsize and move.
Over the holidays, let your family help create a plan that fits your environment to your needs, preferences and financial realities.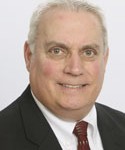 Most of us simply have too much stuff. Whether moving or staying put, living clutter-free is safer, simpler and less stressful. Answering these five questions will help the process flow smoothly:
1.Stay or Move? Consider a move if your house is too large, too expensive, or holding you back. Downsize to a smaller home, condominium or apartment. Or you can move in with family, to senior housing or a community living setting.
2. Timing? If you want to stay and de-clutter, engage the family's cooperation over the holidays. If you are thinking of selling, start planning and preparing now to sell in the spring for best prices. Either way, while family is visiting for the holidays, use the time together to plan, gift and sort items, or otherwise move the downsizing process forward.
3. Who will help? Your family may not have time for the whole process, but at least engage them to finally remove their possessions that may be cluttering your home, attic, garage or basement. Make a list with the headings: Keep, gift, sell, donate and discard, or use colored notes to label the items. You also may want to consider hiring a home organizer or move manager.
4.What do you really need and why? Keep only what you use or has sentimental value. Focus on what you actually use. Resolve to finally get rid of items you have not touched in years.
5. How to get rid of the rest?  Sort by categories: Give, sell, or dispose. Ask gift recipients or your kids to remove by a specific date or "it goes." Run a yard sale or sell online. There are vendors who will sell online and split the proceeds. The same goes for consignment shops and auctioneers. Simply discard the rest by renting a dumpster or calling a junk removal service.
Don't be a slave to the house, and don't run a museum or storage facility for your children.
Elders are living longer and are more empowered than ever. If you are a "young senior" take charge. If you are an "elder senior" ask yourself if your environment is safe and if the clutter bothers you.
David J. Dowd is President of Sell Mom's House and provides free advice to families in transition. He is a Realtor with Berkshire Hathaway Home Services. For more information call him at 774-696-6124, or email david@sellmomshouse.com. Archives of articles from previous issues can be read at www.fiftyplusadvocate.com.