By David J. Dowd
Seniors have many more choices for housing than their parents did. Many elders are not aware of some of the available housing choices, others are, but for a variety of reasons do not act.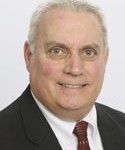 Owning a home can be a blessing, however, as we age it can also become a bit of a curse. As our children leave the nest we often find there is little need for all that extra space. Maintenance becomes difficult and costly. Worst of all is when the home is functionally obsolete for your needs. For instance, what if you mostly use the first floor, but it only has a half bath?
Your home should meet your current lifestyle. Stairs may be getting more difficult to climb and can lead to falls and injury.
When your castle becomes a hassle, is dangerous or does not meet your needs, it's time to make a change. A smaller home means less to clean, less to keep up, less to pay taxes on. If you choose a 55+ community, or a cottage style home within a continuing care community (CCRC) property, you will have even less to worry about since landscaping, and other outside work is usually included
There may be homeowner association fees involved, but at least you don't have to worry about arranging and overseeing the work. Some of those communities offer clubhouses with scheduled activities, swimming pools and transportation for various trips. These types of communities can be very advantageous for the active person.
If the homeowner is starting to experience a decline in health, a CCRC or an assisted living community would be better choices. If the home is simply too big but you are in good health, then downsizing to a smaller home may be the answer.
Whatever your reason, it's usually best to make the choice to downsize sooner rather than later. "I wish I did it sooner" is a refrain often heard. The reason people wait is moving can be a daunting experience. However, knowing your housing options and available resources is half the battle.
Perhaps your home is in need of repairs or full of possessions you've collected over the years. Don't let that stop you from making a better choice. Many resources, some free, can help. There are companies who sort, pack and organize your possessions. Many will purchase your home 'as is' and let you leave what you no longer need. These companies can often offer advice to help you make educated choices and manage the process for you. Additionally, many senior centers and councils on aging offer seminars on housing options.
David J. Dowd is president of Sell Moms House.com that provides free advice and services to homeowners. For more information call David at 774-696-6124, email david@sellmomshouse.com or visit www.sellmomshouse.com for more info. Archives of articles from previous issues can be read at www.fiftyplusadvocate.com.