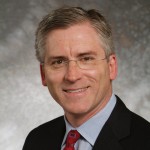 By Alain Valles
You've heard bits and pieces about reverse mortgages. Perhaps you have read an article, or had a friend suggest that you get a reverse mortgage. But you may have concerns about how safe a reverse mortgage really is. Deep down you're a bit afraid of being taken advantage of, and wonder if a reverse mortgage is the best choice for you.
These are legitimate concerns that can be addressed when talking with a competent reverse mortgage specialist. You should question the loan officer's qualifications and work history. And be sure to ask for references, and then actually call the names given.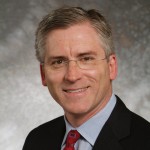 The gold standard —The CRMP: The industry's gold standard is the CRMP designation, which stands for Certified Reverse Mortgage Professional. This prestigious certification is only granted to those who complete formal education courses, ethics training, have an extensive work history, have successfully closed a significant number of reverse mortgage transactions and pass a lengthy examination. There are just 80 CRMPs nationwide. Find one you are comfortable talking with to get the facts.
You're being protected: No matter which reverse mortgage company you choose to work with, multiple levels of protection safeguard you. Reverse mortgages are one of the most heavily regulated financial loan programs. Just a sample of the many protections in place include the: Equal Credit and Opportunity Act, Fair Lending Act, Nationwide Mortgage Licensing System & Registry, State Division of Banks, Consumer Financial Protection Bureau, Patriot Act, Privacy Act, Real Estate Settlement Procedures Act, Attorney General's Office, Fair Housing Act and many more. While you determine if a reverse mortgage is your best option you can rest assured that systems are in place to ensure you are protected.
Reverse mortgage counseling: Before your reverse mortgage application can be processed you are required to complete a reverse mortgage counseling session. In Massachusetts, not only is the non-profit counselor approved by the federal agency Department of Housing and Urban Development (HUD) but also by the Massachusetts Executive Office of Elder Affairs. This required counseling is essential to the reverse mortgage process because we want to make sure that you understand how a reverse mortgage works and to protect you, as best as possible, from being taken advantage of by a financial planner, loan officer, uninformed friend, or scheming adult child (unfortunately elder financial abuse happens).
Be wise and get the facts: A reverse mortgage allows homeowners age 62 or older to have access to cash without any income or credit qualifications, and without ever making a monthly mortgage payment. But a reverse mortgage is not for everyone.
Alain Valles, CRMP and president of Direct Finance Corp., was the first designated Certified Reverse Mortgage Professional in New England. He can be reached at 781-724-6221 or by email at av@dfcmortgage.com or visit lifestyleimprovementloan.com. Read additional articles on www.fiftyplusadvocate.com.