By Sondra L. Shapiro
Look in the mirror. What do you see?
Since perception is the greater part of reality, what this 61-year-old sees when she takes a peek depends on the day. Some days the reflection looking back is disconcertingly old. Other days I see a younger face that belies my achy joints.
We boomers tend to look and act younger than our parents before us. Admittedly, we work hard to maintain our appearance — vigorous exercise, healthy diet, beauty aids and, in many cases, cosmetic surgery. New technology and a cottage industry that caters to our vanity certainly have given us an edge over the generations that aged before us.
Despite our resistance — and if we are lucky enough — we ultimately reach old age. The question is: At what age are we considered old? Or perhaps it is better to phrase the question this way: At what age do we consider ourselves to be old? Do our perceptions — and fears of aging — hinder our ability to seek fulfillment until the end?
In typical boomer fashion — influenced by an era that spawned such slogans as "For those who think young," and the "Pepsi Generation" — we are redefining what is considered the senior years, and ratcheting up the number considered old.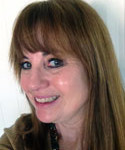 To emphasize the point: Each year the Marist College Institute for Public Opinion conducts its aging poll in honor of its baby boomer director, Dr. Lee M. Miringoff, 63. According to this year's results, 60 percent questioned consider him middle age, 27 percent think of him as old and 13 percent say he's young. The survey questioned 1,212 adults, 18 and older.
Digging deeper into the survey results reveals that younger Americans were nearly three times as likely as older ones to think 63 is old: 42 percent of those under 45 have this opinion, compared to 15 percent of those 45 or older.
No one ever likes to think of him- or herself as getting old. The idea instills anxiety on so many levels. Will I have enough to live on? Will I be able to maintain good health? How will I deal with the loss of loved ones? Will I still be attractive?
To assuage those fears we must first separate reality from myth. A poll conducted last year by Home Instead Senior Care/Marist Poll Research dispelled some of our long-held misperceptions about aging:
•Happiness is for the young: 29 percent of those between the ages of 18 and 30 described themselves as very happy, compared to 44 percent of individuals 66 and over.
•Loss of physical attractiveness is terrifying: A fear of memory loss trumps a decline in physical appearance with more than 80 percent compared to 11 percent who cited beauty concerns.
•Fear that the money will run out: While 52 percent believe money is a very serious problem, only 14 percent of individuals over 65 lack financial resources to support themselves.
•Technology is confusing and scary: While 38 percent perceive that people over 65 can't keep up with new technology, only 15 percent of seniors agree that it's a serious problem.
•Old age results in loneliness: While 37 percent identified loneliness as a major issue, only 5 percent of seniors think it's a very serious problem.
It seems it's the fear of age that creates the biggest limitation. If you're concentrating too much on your life span, it will take up too much space in your brain, leaving little room for anything else. We age phobic boomers need to realize that denial won't stop the clock from ticking.
Therefore, why not think of "elderly" or "senior" as a continuing process in life — not a condition unto itself?
Don't get hung up on the label.
Age should only be a date on the calendar from which we mark the passing of time and experiences. There are much better ways to measure what we are and what we want to be.
While chronological aging is inevitable, we are placed on this earth to live. Therefore, we might as well do so until the end. Relax a little, have some fun.
The takeaway from these recent surveys is American society is changing its negative perceptions about aging. That goes a long way toward improving our self image as we age — regardless of what we may see when we look in the mirror.
Sondra Shapiro is the executive editor of the Fifty Plus Advocate. Email her at sshapiro@fiftyplusadvocate.com. Follow her online at www.facebook.com/fiftyplusadvocate, www.twitter.com/shapiro50plus or www.fiftyplusadvocate.com.