By Marianne Delorey
Little Ava came with her grammy to talk to the housing manager about her lease. "Hmm?" Ava asked, toddling over to the window and pointing at a bird, then a bush, then something only she could see. "Yes," grammy cooed, "We'll go outside, but give grammy a few minutes first." Mostly, Ava is patient, but as with all toddlers, she can be pretty insistent about what she wants and when she wants it.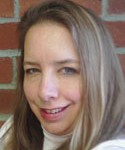 Brenda, Ava's grammy, has been caring for Ava for 18 months since her parents went back to work. Of course, Brenda loves it. She said Ava keeps her busy and definitely keeps her young at heart. The family has no plans to pursue a preschool or other daycare option for Ava since grammy gives her all the time and attention she needs.
Brenda taking care of Ava is certainly not a new story. Grandparents have been helping parents raise their children throughout the ages. What makes Ava's story unique is that Brenda lives in elderly housing where twice a day, the pair sits in the dining room for meals.
Ava's presence, especially in the dining room, has raised a few eyebrows. So many people love seeing her every day, watching her grow and learn. But of course, there are a few who think Ava doesn't belong. "This is elderly housing," some have said, explaining that their right to peaceful enjoyment is at issue. "We should not have to listen to her cry." Others couch their disapproval with concern, "She should be around other kids." "What if she gets sick?" and "Doesn't that increase your liability?"
As a housing provider, my response was blessedly straight forward. We cannot decide what is in the child's best interests. That decision is best left to the family. Moreover, we cannot infringe on Brenda's right to have visitors from a protected class. And, as with any neighbor, a minor noise like a baby fussing for a few minutes is not a significant enough disruption to threaten someone's housing.
Interestingly enough, "multigenerational" is a catch phrase in elder care settings. Many elderly housing or assisted living facilities arrange for school groups to come or offer some other connection to kids for the benefit of the residents. So, why the raised eyebrows for a grandparent caring for grandchild?
Perhaps it is jealousy. Perhaps they wish they had the energy to play with a baby or have the unconditional love offered by a child.
I do know that little Ava made another resident's last days much brighter. Jim, one elderly gentleman, who sat near Brenda in the dining room, was perhaps the very personification of crotchety. He enjoyed being difficult and was very gruff with everyone. But when Ava was in the dining room, this challenging old man cooed and giggled. He positively glowed when she looked at him. For four years, I never knew him to say a kind word about anything. When he finally passed, I knew that his soul was a touch more gentle because of Ava.
Over this past year, I think of this dining room as our own oyster. Ava started as an irritant to some, a grain of sand that disrupted how things have been. Over time, with the kindness that surrounded her, she evolved into a magical, beautiful pearl.