By Marianne Delorey
Our loving, but very private mother, Mary Tarrier, died last week, leaving behind a terrible mess for her friends and family to sort through. Mary died after a short, but intense illness, likely brought on by a medication interaction since nobody knew how many doctors she was seeing nor what medications she was taking.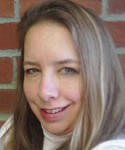 Her final days were quite painful because all means were used to keep her alive. Since she did not have a health care proxy or a living will, she was resuscitated twice when it was clear to everyone that she should have just been allowed to die.
She is survived by two sisters, two children and 14 grandchildren who are currently squabbling about who should be the executor of her estate since she left no will.
Mary was born to Mr. and Mrs. Jones, not that we can find her birth certificate to prove it. She married Mr. Tarrier, who predeceased her. We can't find proof of that either.
Mary, known to her friends as "Muddled Mary" was a smart, but disorganized woman all her life. She worked at a bank and at a lawyer's office and should have known better about getting her documents in order and what hardship her disorganization was going to cause her family. In retirement, she visited people who were in hospice, which we find ironic, since she refused to talk about her own death and what arrangements she would have preferred.
Her favorite pastime was collecting yard sale "treasures" which she intended to leave to her grandchildren. Now the family has the burden of determining any value for these items and selling them since her tastes do not match those of her family members.
Mary is remembered for her generosity. She gave lovingly to charities from her multiple bank accounts. Since none of her family members had power of attorney or were on those accounts, now one of them will have to take several days off from work to go to court and get legal clearance to access the funds. Moreover, since she did not keep a list of her assets, nor share such a list with a trusted friend, the family will never know for sure if they find all the funds.
Mary is also remembered for being fiercely independent. When her children approached her to talk about end of life planning, she assured them that they'd find everything they needed, she was taking care of it all. Since her dutiful children believed her and did not get copies of the documents, they are wondering if she never got around to it or if pertinent information is buried somewhere.
Memorial services will be held in her basement. Her loved ones will be fondly remembering her while sorting through boxes of receipts, coupons, photographs and other cherished junk.
Memorial contributions can be made directly to the family, who, because they could not find her health insurance card or any proof of life insurance, have no way to pay for her final days in the hospital, her burial, court costs and incidental expenses.