By Michael E. Festa
There's been a lot of talk about Social Security, but one thing that hasn't come up in the conversation is the vital role it plays as an engine of the U.S. economy.
Social Security benefits keep millions of families afloat and help middle-class workers stay independent after decades of labor. But there's more: Those payments also fuel a vast amount of economic activity in Massachusetts and throughout the nation, providing a little-noted economic benefit that helps us all.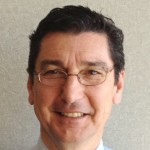 In fact, Social Security's $762 billion in benefits sparked almost $1.4 trillion in total spending last year, according to a new analysis by AARP's Public Policy Institute — $30.4 billion in Massachusetts alone. Individuals used their benefits on a wide range of goods and services, boosting sales for local retailers, small business and big corporations.
Social Security's economic contribution didn't end there. After consumers spent their money, businesses spent it once again, using it to finance jobs and make purchases and investments. In other words, the cash continued to ripple through the economy in a tremendous 'multiplier effect' that enriched all kinds of enterprises.
Some of that revenue even paid for public services, in the form of local and state tax revenues — $1.8 million in the commonwealth.
Overall, the AARP study found that each dollar in Social Security benefits generates about $2 in spending. Social Security also helps younger people in ways that rarely get attention. For example, Social Security benefits support 190,000 jobs in the Bay State. At a time of weak job creation, that's an economic benefit worth applauding.
The fact is our nation needs a serious conversation about the future of Social Security — not just for today's retirees but also for generations to come. Social Security is more essential than ever, as a growing number of older Americans struggle to stay financially secure in a weak job market, with meager saving and no employer pension to help with the monthly bills.
We already knew that Social Security accounts for about half the income of typical seniors, and substantially more than that for millions. But AARP's analysis shows that Social Security helps everyone, whether you personally get a benefit or do not — yet.
The numbers illustrate, dramatically, that cutbacks to the program could have negative consequences for individuals, businesses and the entire economy. They underscore the importance of decisions to be made in Washington about how best to address Social Security's finances and keep the program strong.
The critical value of Social Security to our economy is one more reason that AARP is calling for a national conversation on the future of this vital program. We urge members of Congress to keep these new economic findings in mind when they engage in this crucial debate.
The stakes are enormous – for all of us.
For more information, visit earnedasay.org or aarp.org/ma.