By Sondra Shapiro
Our parents looked forward to living their golden years, a stage of life defined as retirement and less responsibility.
When it comes to those who control advertising budgets, the term, "golden years" has a very different connotation when referring to us boomers. Our 78 million demographic is worth its weight in gold — $15 trillion in global buying power by the end of this decade.
Traditionally, marketers have shied away from targeting older consumers, assuming the age group was brand loyal and unswayable by new products.
But the statistics are difficult for marketers to ignore. Baby boomers are just 44 percent of the population, but represent nearly 83 percent of consumer spending power in the United States. In less than five years, half of the nation's adult population will be 50 and older.
We spend money online and dominate in nearly all consumer product goods categories, according to marketingcharts.com.
According to Bloomberg, we watch 174 hours of television a month, 63 percent more than millennials, the 18-to-34 year-old age group. Yet for years advertisers have wooed the 18-49 age group.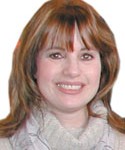 And in 2011, the peak age of vehicle buyers shifted up from 35-44 to 55-64. More than half of us are on Facebook. So, there's a treasure trove of advertising potential here.
Boomers don't want to just spend money on the things they need; we have the dollars and the desire to splurge on the things we want, according to a report in Bloomberg.
We are different than our parents or at least we like to think we are different. Our demographic disdains the cookie cutter concept. We prefer to break the mold and have been doing so with each life stage. From our youth to adulthood and now to our "golden years," the only thing predictable about us is our unpredictability.
Tapping into our desires is especially challenging. Yet trying to understand us is the admirable goal of the Live Well Collaborative (LWC) — comprised of University of Cincinnati students and faculty and corporations. Boasting participants such as Procter and Gamble Co., General Mills, Boeing and Pfizer, LWC has been meeting since 2007 to research ideas and develop products for America's aging population.
LWC has completed dozens of studies that include airplane boarding and understanding the future traveler; geriatric medical form redesigns; hospital gown redesign; and how the physical infirmities of age make it difficult to handle various products.
So far the task is easier said than done, since not one new product has been commercially marketed. The big challenge? The boomer demographic doesn't have a one-size-fits-all profile. Not to mention that our age-phobic proclivities make it difficult to sell us products that we may need but not want. After all, what boomer wants to be associated with adult diapers or false teeth adhesive? Contrary to traditional marketing assumptions about boomers, our interests transcend youth-enhancing products and services. We are not that one dimensional.
The "golden age" for us, is much different than that of our parents in every way possible.
We spend money differently. While our parents were more frugal, we are spendthrifts.
While our parents spoiled their grandchildren, we indulge our pets.
We may need mobility aids and denture cream, but we require a different message when selling to us. While previous campaigns marketed to our parents embraced the morbid implications of aging, we need a positive spin to convince us.
While our parents are challenged and baffled by evolving technology, we boomers are technologically able and willing to buy the latest gadget. If there is any doubt, just ask my friends who couldn't wait to upload the newly-released system 7.0 to their iPhones and iPads. And, by the way, I'm not talking about younger boomers. This group is comprised of 60-year-olds..
While our parents prefer to shop brick and mortar, we eschew the mall for online shopping. Groupon, Gilt and Amazon are popular sites visited among my friends.
For the first time in recent memory, older folks' buying habits are more similar to those of their children than to their parents'.
Even the traditional preferred television demographic has been revised. As far back as 2003, more than 1,000 media professionals from ad agencies and buying firms participated in a study that found the preferred age demographic has inched up to 25-54.
The study, conducted by Insight Express in partnership with MediaPost, found that the 35-64 age demographic was tied with the 18-34 demographic in terms of advertiser appeal. Finally, a statistic that backs up the spending habits of this television-addicted boomer.
So while advertisers are starting to take a first look, they and product developers need to learn how to capture us. For a product to be successful, it must tap into our emotions in a positive way. It seems impossible to come up with a product or market plan that sells us something we need, without making us feel old about needing it. Yikes, it sounds impossible even to my baby boomer ears.
That's why LWC It is still looking for our sweet spot — discovering our unmet, unspoken needs. Compounding the challenge is marketing research is starting late in the game, so now it's playing catch up. The aging market was mostly stereotyped and ignored for years by youth-obsessed advertisers and product developers. Then one day this massive demographic became old and the same neglect and preconceived notions were applied to us as they were to our parents' generation. Let's not even begin to talk about the ways in which our parents got short shrifted by Madison Avenue.
"I have been in meetings where I ask Fortune 500 CEOs what they would do about this market, and often their minds jump to assisted-living devices for dementia or grab bars for showers," said Ken Dychtwald, who runs a consultancy called Age Wave. "They don't think of Lexus convertibles. They don't think of Amazon. They should," he said in a Bloomberg report.
We have a complicated collective psy-che that makes it difficult for companies to successfully meet our desires. Marketing to a stereotype doesn't cut it. It takes more. But we are more than worth it.
So as boomers have done with every phase of life, we are once again challenging the status quo, this time in terms of negative aging stereotypes. While brandishing our credit cards might not be the best way to change attitudes, if it takes spending a bit of gold to make them take us seriously, so be it.
Sondra Shapiro is the executive editor of the Fifty Plus Advocate. Email her at sshapiro@fiftyplusadvocate.com. And follow her online at www.facebook.com/fiftyplusadvocate, www.twitter.com/shapiro50plus or www.fiftyplusadvocate.com.