By David J. Dowd
When it's time to sell a home, one of the hardest decisions is what to fix or repair. In order to decide, you need a strategy that considers financial cost, the condition of your home, your goals and timing. If there are a lot of repairs or upgrades needed, be honest with yourself. There are solutions that do not waste precious time and money.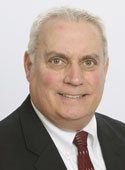 When big repairs are called for, sometimes the best strategy is to fix nothing. However, in most cases it is best to do minor repairs and cosmetic enhancements. Major kitchen or bath upgrades are almost never recommended since it is unlikely that you will get a return on your investment. Instead, plan on discounting the price of your home to reflect its condition and let your buyer upgrade to his or her own preferences.
First impressions are always important. Take a good look at your home starting from the street view. What pops out at you? Think curb appeal. Cleaning the yard or a fresh coat of paint on your front door can go a long way.
Make sure the flowerbeds and bushes are trimmed and weeds and yard waste is removed. Do the least expensive enhancements with the most impact, inside and out.
If the home is tired or out of date and simply needs a lot of work, consider a non-traditional sale. With a non-traditional sale, do not sign a realty listing before you first consider ways to sell your home as is with no realty commission (and no repairs or upgrades to do).
After the recent mortgage crisis, there are a lot of "flippers" who would love to buy your home. Ask your friends and local realtors if they know a contractor who does rehabs or flips. If so, they may buy your home quickly for cash with no mortgage contingency and no work for you.
If your house is in good condition then performing minor repairs and listing with a realty professional is the way to get results fast. Here are some of the repairs that give you the biggest impact:
•Front entry and yard work — Does your home have curb appeal?
•Remove clutter and trash — Consider hiring a trash removal company.
•Clean — Especially windows, doors and woodwork.
•Wallpaper — Remove large floral or other patterns, then paint with neutral colors.
•Safety Hazards — Railings, exposed wires.
•Odors and Mold — Wipe walls and floors with ammonia or other cleaners.
•Dehumidifier — Place and run one in the basement to make a huge difference.
Remember to look at the home objectively as though you are the buyer.
David Dowd is the founder/owner of Estate Joint Ventures and Sellmomshouse.com and helps families in transition when it's time to sell a home. You can reach him at 774-696-6124 or by emailing david@sellmomshouse.com. Visit www.sellmomshouse.com for more information. Archives of articles from previous issues can be read on www.fiftyplusadvocate.com