By David J. Dowd
Moving is a major life stressor at any age. Whether you are young, or old it can be a burden mentally and physically. Moving one or both parents has additional challenges when you consider finances and how to prepare and sell a parent's home. Here are some important tips to help make the transition smoother: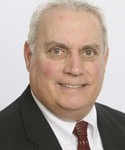 •Don't wait for something bad to happen: Moving a parent or parents is easiest when they are able to have a voice in the decisions being made. Meet with them to discuss potential options and devise a time frame in which they can transition into a more appropriate living situation. Don't wait until one or both parents become sick and unable to participate in the decisions or the process. Delaying this conversation will only increase the stress and can contribute to their refusal to move.
•Separate the decisions and tasks: Deciding to move is difficult enough, but it can be overwhelming when combined with settling on where to move and what to do with the property and a lifetime of possessions. These are important, but separate concerns.
•Put safety and quality of life first. If your loved ones are at risk of falling or leaving the stove on, don't delay moving them until you sort out possessions or sell the house. The same applies if they are lonely or bored, or if worry about the house affects their quality of life. Many seniors are house poor or slaves to the home they claim they cannot live without. It is understandable that they are comfortable there, but are they truly happy or capable of remaining in their home? Moving to an independent or assisted living environment can be a surprisingly enjoyable alternative, so make some visits and hear what these facilities offer. Moving in with adult children and grandchildren can also provide special rewards.
Before selling, do your homework and create a strategy: When it is time to sell, begin with a strategy for downsizing and selling. Speak to a specialist, such as a realtor who focuses on elders, or a senior move specialist. Find out what other houses in the neighborhood are selling for. You want to price the house for the current market or you will be paying taxes and carrying costs longer. Beware of agents who may tell you what you want to hear just to get the listing. And remember, there' s a lot more to selling a home than listing it.
Find resources on the Internet: Research options for your special senior by using websites and blogs and reading reviews on living environments for seniors. Explore various options before you make any time consuming or financially significant decisions. The Internet can provide you with information and resources you were not aware of, such as move managers.
The process of moving mom and dad is not easy, but if you follow these simple tips you will find yourself less stressed and your parents will enjoy life in a new environment sooner.