By Micha Shalev
One of life's greatest challenges is deciding when a loved one is no longer capable of living independently. Often, a time of crisis precipitates this decision, such as when the individual is ready to leave the hospital after a serious illness, or when events make it clear that severe limitations exist.
Any placement in a rest home must be done with the consent of the individual or his or her legal agent (health care proxy and/or power of attorney). Since a rest home will become the individual's new residence, that person must take part in the decision-making process if he/she has cognitive capacity. Before the situation becomes an emergency, it is important to discuss the decision thoroughly with the individual.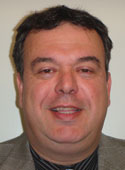 Remember, people provide care, not facilities. Sometimes families assume a community is right for their loved one because it has a high price and lavish features, but later realize fancy furniture and beautifully landscaping are not telltale indicators of quality care.
It's important to balance optimism with a dose of realism. Be realistic about you or your loved one's current care needs as well as their anticipated care needs. Ideally, you will choose a community that is equipped to provide care now, and in the future as your loved one ages or his cognitive ability.
A good starting place is for the family and the individual in need to discuss the options available for best meeting their needs. A hospital social worker, ombudsman program, elder services, physician or the office of Massachusetts Department of Public Health may be helpful. Always keep the individual's needs and preferences at the forefront of the process. It is the individual's lifestyle that will change, and he or she has the right to be involved in this consequential decision.
It may be time to consider a rest home when a loved one:
•Needs help with activities of daily living (ADL), such as bathing, oral care, dressing, grooming, toileting, diabetic care, shopping, preparing meals, eating, and managing finances, using the phone, climbing stairs, housework, driving and other personal activities.
•Has progressive deterioration in their physical or cognitive abilities.
•Shows signs of dementia and incontinence.
•Has needs that cannot be met by the family or community services, or the cost to provide those services at home is unrealistic.
•Requires higher level of care than assisted living can provide but not quite ready or need a nursing home placement.
Micha Shalev MHA is the owner of Dodge Park Rest Home and The Adult Day Club at Dodge Park located at 101 Randolph Road in Worcester. The programs specialized in providing care for individuals with dementia and Alzheimer's disease. The facility is holding a free monthly support group meeting on the second Tuesday of each month for spouses and children of individuals with dementia and/or Alzheimer's disease. He can be reached at 508-853-8180 or by e-mail at m.shalev@dodgepark.com or view more information online at www.dodgepark.com. Archives of articles from previous issues can be read at www.fiftyplusadvocate.com.