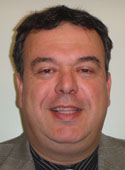 By Micha Shalev
Most rest homes serve individuals 60 and older, though many rest homes still serve younger adults suffering from mental disability.
Rest homes generally provide room, board, housekeeping, 24 hours day supervision and personal care assistance with activities of daily living (ADL), such as personal hygiene, dressing, eating and walking. Rest homes that have a nursing staff also provide basic nursing services. In addition, rest homes store and distribute medications to their residents in the same manner as nursing homes do.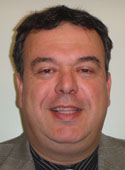 This type of facility is referred to as a rest home (nursing home level IV, residential care facility, etc); but, just as in many other states, Massachusetts is following a trend to also use the term residential care facility for the elderly (RCFE).
On many levels, rest homes are held to a much higher standard than assisted-living facilities and are regulated in the same manner as nursing homes. This level of care and supervision are designed to accommodate individuals who are unable to live comfortably and safely by themselves but who do not need 24-hour skilled-nursing care.
However, these individuals often need more care and supervision than traditional large assisted-living facilities can provide.
How does a rest home for the elderly differ from an assisted living facility?
From a licensing standpoint, there is a big difference. Rest homes are regulated, licensed and inspected by the Massachusetts Department of Public Health (DPH) and classified as Nursing Home Level IV. Most of the rules and regulations that apply to nursing homes Level I and Level II (regular nursing homes) apply to rest homes as well. The Massachusetts Executive Office of Elder Affairs licenses assisted living facilities.
In Massachusetts, most rest homes for the elderly have between 12 and 64 beds and are locally owned, home-like facilities with shared and/or private rooms. Assisted living facilities usually offer private apartments in larger, corporately owned facilities with different fee options depending on the level of care needed.
Assisted living facilities have more restrictions on administration of medications.
Rest homes must meet care and safety standards set by the Commonwealth and are licensed and inspected by the DPH. For details, refer to 105CMR 150.000-159.000 at www.sec.state.ma.us/spr/sprcat/agencies/105.htm.
Prior to making a placement decision, ask to review the most recent state survey and talk with the facility-licensing agency. In most states, it is a public record. Be aware of facilities with a long list of violations. A deficiency free facility is always a better choice.
A rest home for the elderly may accept or house an individual with medical-care needs depending on the type and severity of the individual's medical condition and whether the facility can obtain permission from the licensing agency to care for the individual. State licensing does not permit rest homes to accept residents with some prohibited health conditions, such as the need for tube feeding, IV treatment or treatment of open bedsores that are classified as stage III or above. Rest homes can greatly benefit individuals who need help with incontinence and activities of daily living.
A rest home can only care for individuals suffering from dementia if it has the appropriate setting and staff training to provide such care. A consumer should review the facility's plan of operation to understand its approach to dementia care, special dementia services, staff training and community resources, as well as the qualifications of the medical and advisory team members.
When beginning a search for a rest home — especially for an individual diagnosed with memory impairment and/or Alzheimer's disease — it is important to assess the opportunities for personal growth and choice for the individual as well as the care that is provided regardless of their physical or cognitive limitations.
When considering a facility, ask for references. Also, ask to speak with current residents and/or their responsible parties to get the real picture of a life at the community. Contact the ombudsman office in charge of the facility. Most ombudsman program representatives visit these facilities on a regular basis.
Always think about the end game. Many seniors are moving into assisted living and when money runs out, they are asked to leave the community. Make sure that the facility has a plan in place to ensure that a loved one will be able to stay. This is very important for individuals diagnosed with dementia/Alzheimer's disease. A move to another facility for such sufferers can create a transfer trauma.
Most rest home communities don't charge a care fee; instead they provide an "all inclusive" pricing model. At a community with all-inclusive pricing, a family can better plan a loved one's financial exposure prior to qualifying for state assistance.
Next installment: How to decide when a loved-one needs rest home care.
Micha Shalev, MHA, is the owner of Dodge Park Rest Home and The Adult Day Club at Dodge Park located at 101 Randolph Road in Worcester. Its programs specialize in providing care for individuals with dementia and Alzheimer's disease. The facility is holding a free monthly support group meeting on the second Tuesday of each month for spouses and children of individuals with dementia and/or Alzheimer's disease. He can be reached at 508-853-8180 or by e-mail at m.shalev@dodgepark.com or view more information online at www.dodgepark.com. Archives of articles from previous issues can be read at www.fiftyplusadvocate.com.