By Marianne Delorey
I am a closet romantic. Yet, it is not young love that makes my heart quiver. I look at young people in love and pity them for their idealism, the rollercoaster and the heartbreak that may follow. When I am feeling particularly romantic, I watch the older couples interacting.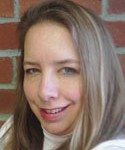 I have been fortunate enough to know many people who have been married for 60 or so years. Their love is so effortless and pure. I sometimes feel like I am watching the synchronized swimming event. Husbands know when to pass the salt without being asked. Wives speak glowingly about their husbands in public. Love that has stood the test of time is like the Northern Lights — so beautiful but not experienced by everyone.
And then, there are the people who find love later in life. These stories have such a special place in my heart because their love is not like young love, yet it still contains some of the passion and earnestness. I love watching these couples find each other and find a place in their hearts for a new person in their lives. I am inspired by their genuineness.
I think it takes a special kind of person to find love later in life. I think people have to start with themselves. They have to be true to who they are. By the time a woman is 70, she has heard every lie in the book. She won't fall for a man's swagger. So why try to hide behind such a facade? His true charm is all he needs to show in order to attract someone new.
In a world where everyone has wrinkles and scars from a lifetime of living, love finds those that have beauty on the inside. Meet Mary and George. Mary lost her husband several years ago. George moved into the same senior apartment building a recent widower. They grew closer over trips to the senior center and concerts out with friends. Last year, George gave Mary a diamond. There have been hospitalizations for both of them in the past year, but now they have each other to take care of. Their families have met and everyone is so happy to see them smiling again.
I asked them both what advice they had for someone else who was looking for a mature love. Here is what they said.
Mary: "Too many people have the attitude that elderly people are all waiting to die. My thinking is that every day you live your life you are doing what God wants you to do."
George: "My purpose in life is to go out and have fun and just enjoy the rest of my life doing what I want to do."
What George and Mary symbolize to me is hope. Hope that our collective tomorrow still holds love and laughter for those who are open to it. I tell their story to pass that hope along. Perhaps others will feel this hope and find the courage to go out, engage in new activities and meet new people. If nothing else, trying new things in our golden years will make our lives full. Perhaps, such a life will give hope to someone else struggling to find meaning and happiness as they age.