By Marianne Delorey.
Those who live in a senior complex should prepare their home for the winter. Management companies often differ in terms of services offered and those who run senior facilities are often surprised by the expectations of residents and families. Check with your manager to make sure you know your responsibilities.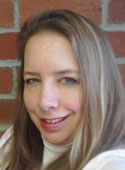 Since no one can predict how severe the winter will be, preparing for the worst can prevent panic. Each person is different, and some may have special medical or other needs that should be taken into consideration when preparing for harsh weather. The following are general guidelines:
•Take items in from outside. Chairs and shovels can get taken away or blown through windows in high winds.
•Check medical, food and other supplies. Make sure to have enough to get you through a storm and for few days afterwards.
•Have a flashlight and fresh batteries in case of lost power.
•In the event of power loss, residents will need to use the stairs to get outside, since the elevator will not be working. If you are worried about being able to get out, consider staying with a family member or friend.
•Fill some containers with ice and keep them in your freezer. If the power goes out, you can keep some of your food cooler longer.
•Have some food in the house that can be easily eaten without cooking. Make sure to have a manual can opener.
•Consider a corded telephone. Cordless phones rely on electricity.
•Charge your cell phone and other electronics.
•Stay indoors and off the road.
•If you rely on emergency medical equipment such as Lifeline or oxygen, make sure you have backups or batteries.
•Arrange in advance to have someone check up on you.
•If a power outage is limited to an apartment or a building, call your building manager. If the whole neighborhood is impacted, call the utility company. (National Grid's phone number is 800-465-1212).
•If there is a power outage, you will likely lose heat since most furnaces have an electric component. Shut all doors and windows to keep the heat inside.
•Keep your refrigerator shut so that your food does not spoil. The inside temperature of your fridge should hold for quite some time.
•If there is a true disaster, contact the Red Cross for help. They can be reached at 508-595-3700. They can provide information on shelters and other disaster related services.
•If you cannot clear snow off your car or move it when the plow comes, arrange in advance to have someone do it for you.
Knowing your facility's procedures in advance prevents guesswork. Ask questions about what you need to do and what the facility can do for you.