By Sondra L. Shapiro
To quote American Humorist Will Rogers, "This country has come to feel the same when Congress is in session as when the baby gets hold of a hammer."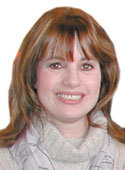 Though Rogers wrote those words in 1930 to describe the damage being done to the country's economy, that quote came to mind as I watched the GOP take time out from the budget battle to take aim at the business practices of AARP.
As the government was facing a shutdown, lack of sound judgment trumped good sense in a thinly veiled opportunity to punish AARP for its support of the Democrats' 2010 health care reform.
My grievance is not with the party, but with the politics of Washington. Such political pettiness is something the populace has unfortunately had to endure since, well, even before Roger's time. Ultimately, how does this inquiry really benefit me?
It certainly doesn't help me that this squabble took place at a moment when the parties should have provided a unified front to get this country back on track by putting together a federal budget in a timely fashion.
Instead, like an out of control hammer, Republicans wielded a powerful blow — that was inaccurate as much as it was undeserved — to the foundation of AARP when they compiled a report and held a hearing questioning the group's nonprofit status. The timing of this investigation is especially suspect since the GOP started talking about cuts to entitlements shortly after. Sure, discredit the one group poised to hold Congress accountable.
"AARP may have strayed from its original mission," accused Ways and Means Oversight Subcommittee Chairman Charles Boustany, R-La. "And it brings into question whether it's appropriate for it to continue to operate as a 501(c)(4) tax exempt organization.
Rep. Dave Reichert, R-Wash, accused AARP of having a hidden financial motive in its support of health reform. The 34-page report claims that AARP could reap "a financial windfall" of more than $1 billion over the next decade as a result of the new health-care law.
The evidence used was AARP's reported $1.4 billion in revenue in 2009, nearly half of which came from royalties and other fees from the sale of insurance policies, credit cards, travel packages and other products that carry the AARP name.
"It is important to better understand how AARP's insurance business overlaps with its advocacy efforts and whether such overlap is appropriate," said Rep. Wally Herger, R-Calif., who chairs the panel's health subcommittee.
AARP CEO Barry Rand rejected the allegation that the organization is motivated by profits. "Our policy positions are set by our all-volunteer board of directors based on the needs of our 50-plus population." AARP President Lee Hammond said the royalties AARP receives from the companies to which it lends its name, allows it to keep member dues low. He countered that the organization backed the Affordable Care Act because it contained many of the priorities its members said they were concerned about such as closing the prescription doughnut hole, reducing excessive age rating by insurance companies that forced many seniors out of the insurance market and cracking down on Medicare fraud.
To compile an agenda, Hammond said AARP regularly takes the pulse of the 50-plus community through town hall meetings, social media, surveys, tele-town halls and other means.
In a gesture of transparency, AARP has posted its annual reports, Form 990s and other public filings, as well as charts on AARP's revenues and expenditures on its website at www.aarp.org/CheckForYourself.
The social-impact, mission-driven organization works on problems facing the 50-plus population, a mission Hammond said, which hasn't changed since its founding in 1958. As a non-partisan organization, "we work with members of Congress on both sides of the aisle and are proud of our record of supporting legislation sponsored by both Republicans and Democrats," said Hammond in a statement after the GOP report first came out.
AARP does not endorse candidates nor does it contribute to political campaigns. It does publish valuable voter's guides during election time featuring the candidates' positions on aging issues.
The scrutiny of AARP is generally increased after a very contentious public debate on legislation whether it is at the national or state level, Hammond offered.
In 2003, AARP suffered the political ire of Democrats when it supported the Medicare prescription drug benefit, which was touted by then President George W. Bush.
Since AARP's member mix is roughly 1/3 Republican, 1/3 Democrat and 1/3 Independent, there is naturally going to be rumblings among the ranks with regard to certain positions, too. "It's highly unlikely that all of our members will agree with us on every advocacy issue we undertake," Hammond said.
What matters is the AARP's structure continues to work as a watchdog and advocate for this nation's aging population. Last year, AARP was responsible for $3 billion in utility relief to states and its TaxAide program helped 2.6 million taxpayers, including Massachusetts residents, do their return for free. "And we support the Drive to End Hunger, a new project, to help 6 million elderly get meals that they desperately need," Hammond said.
AARP Massachusetts, with its 175,000 volunteers, continues to provide advocacy and assistance. For instance, it was instrumental in protecting Prescription Advantage, the state's pharmacy assistance program. And it prevented the state's prescription drug company gift ban from being overturned, after 10,000 volunteers contacted the governor's office in 48 hours.
In the spirit of transparency, this newspaper takes advertisements from AARP. However, that business relationship does not factor into my argument. Rather, my opinion is based on my more than 30 years of covering news for the 50 plus population.
On a personal level, I am incensed about what my lawmakers are doing supposedly on my behalf.
I'm not naïve to believe any organization is perfect. Far from it. But AARP's structure as a non-profit works for me. Especially these days with talk among Democrats and Republicans of making historical changes to Social Security, Medicare and Medicaid.
When I compare and contrast AARP with my political representatives, I get more from my relationship with AARP.
"The more you read and observe about this Politics thing, you got to admit that each party is worse than the other. The one that's out always looks the best," quipped Rogers.
Sondra Shapiro is the executive editor of the Fifty Plus Advocate. Contact her at sshapiro.fiftyplusadvocate@verizon.net or read more at fiftyplusadvocate.com. Associated Press Material was used.