By Angela Rocheleau
After this long New England winter spring is a welcome sight. But along with celebrating the season comes new responsibilities for you and your senior family members. This is the time for planning all those family occasions and vacations. Are your elderly family members involved in that plan? Who will take care of the grandparents? Perhaps, it's time for the whole family to sit down and talk about the future. Early spring is the right time to plant the seeds for planning. Here are a few tips to get you on the right track: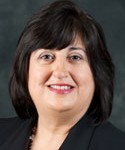 •Family occasions — Before you can think about going to that wedding or graduation, you must make arrangements to have your elderly relative taken care of in your absence. There are a few options from which to choose. One option is to arrange for home care for the time you'll be away. A home health aide will wash, dress and feed your relative and could remain with them around the clock if needed. Another option, if your relative is mobile, is to bring a home health aide and your elderly family member with you. If you spend a lot of time with your relative then this may be the best option to give you peace of mind.
•Vacation plans — If an elderly family member is going along on the vacation trip, the primary caregiver must thoroughly consider all the details before leaving home. Fully investigate your planned destination so there are no unpleasant surprises or disappointments.
Bring a list of medications the elder is taking, as well as any medical documentation that might be needed in case of emergency. Don't forget mobility devices or any other equipment your loved one may need while away from home.
A vacation should be the time for relaxation. This time away should allow you to avoid everyday stress and daily routine. If other family members agree the grandparents should go, then make it clear that everyone pitches in and shares the work as much as possible. This way the primary caregiver can enjoy the trip, too. Another option would be to check with a local private duty home care agency in your destination area to see if help may be available for your family member while you are there.
Preparing in advance and anticipating the unexpected will ensure fun and relaxation for everyone.
•The family talk about the plan of care — If you have not had the opportunity to discuss your elderly family member's long term plans this would be a great time — while you are already thinking about short term challenges like vacations and family occasions. Decisions such as this should be made before an emergency occurs. Discuss any financial and legal arrangements they have made. Are all the legal documents you will need to make decisions on their behalf completed? More importantly, what is their vision of their future? Opening these discussions now will help determine the best path that meets the goals and wishes of everyone.
Angela Rocheleau has 25 years of experience in the home health care industry focusing on leadership roles for the past two decades. She serves on the Better Business Bureau board of Central New England and the Executive Board of the Mass Council for Home Care Aides.