By Al Norman
Several hundred people from across the state visited Boston recently — but they were not there to take in the sites. They assembled in the cramped hearing room of the Division of Health Care Finance and Policy to protest Gov. Deval Patrick's plan to cut the rates of the adult day care program, and ultimately to close down many of these centers.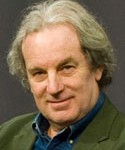 Elders and individuals with disabilities filled the hearing room, spilled out into the reception area, and watched the hearing on TV monitors, because even the lobby was too crowded to move.
According to the Massachusetts Adult Day Services Association, the Patrick plan would slash payment rates by roughly 8 percent to these day care program beginning on the Ides of March, and on July 1, the governor would eliminate day care services for 96 percent of the enrollees — leaving only 500 of the most "complex" cases eligible for the program.
A number of day care providers wrote to me saying these cuts would force them to turn off the lights forever.
This day care plan runs counter to the "Community First" Olmstead Plan that the governor embraced in his first term. One of the core principles of that plan is that "people with disabilities and elders should have access to community living opportunity and supports," and that "the principle of Community First should shape state elder and disability policy development and funding decisions."
Instead, community first has come to mean the community programs are the first to get cut. Yet in the past decade, programs like adult day care have been partly responsible for a remarkable 29 percent drop in nursing facility patient days paid for by Medicaid. This will save the state nearly $600 million this year alone.
Nursing facility expenditures in 2004 stood at $1.61 billion, and five years later at the same $1.61 billion. Yes, we still spend nearly three times more per capita on nursing home care than states like Oregon, Washington and Virginia — but we are bending the curve on nursing facility use dramatically. But the dividend from community care savings is not being reinvested in programs like adult day care, adult foster care and home care — all of which were cut in the Governor's 2012 budget.
The first person to speak at the Feb. 24 Boston hearing was State Sen. Richard T. Moore, who is the chairman of the Joint Health Care Committee. "We can expect," Moore said, "if the cuts are not reversed, over 11,000 elderly and disabled residents of the Commonwealth, who receive nutrition, exercise and health checks in a safe and caring environment to lose these services. Many, sooner or later, will be forced prematurely to choose a life of dramatically less independence to leave the homes they've worked for and live in a nursing home where they will become the financial and legal responsibility of the Massachusetts Medicaid program. What a terrible shame. Shame on us for abandoning this worthwhile program that has allowed so many people to remain in their homes, in their communities, retaining a decent level of independence."
Moore warned that these cuts would not save money. "The likely outcome of the proposed rates will leave hundreds of caring people out of work and will force many small providers to close their doors … The steps being taken today will reduce the options available to those aging baby boomers. Who will help to care for them? … The message that the proposed rates send to caregivers and adult day health administrators is that your work is not sufficiently valued."
I do not believe that the state legislature will allows these cuts to stand. If the governor's commitment to Community First is more rhetoric than revenue, then, indeed, shame on this administration for forcing all these people to fear for their independence and safety.
Al Norman is the executive director of Mass Home Care. He can be reached at 413-773-5555 or at info@masshomecare.org