By Angela Rocheleau
The boomer population will increase by almost 70 percent over the next 15 years, which will result in an increased need for caretakers to help this aging group.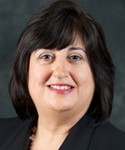 For those that already have bed-ridden or disabled family members requiring full time attention the need is now. The strain of caretaking usually falls on one member of the family but can put an extra burden on the entire family. When this happens, one should determine the needs of the older adult before embarking on the caregiving journey. Many issues can and should be discussed before a crisis occurs.
While caregiving can offer many rewards and satisfaction, it can also be emotionally and physically exhausting. Being a caretaker is not an easy job.
The caregiver often devotes themselves — sometimes unpaid and at their own expense — to the care of chronically ill or disabled family members, friends or patients. This role usually comes with a change in family dynamics, household disruption and financial concerns. The work involved with caregiving can be overwhelming and factors such as inadequate support, poor management and planning can lead to caregiver burnout.
As a caregiver, a person risks emotional depletion from dealing with an ill or incapable family member — the caregiver gives and gives and gives and expects very little in return. He or she may become isolated because they are spending so much time caring for that one person. In addition the caregiver might neglect his or her own needs and issues because he or she is dealing with someone else's problems. When caregiver fatigue occurs, the experience is not healthy for the caregiver or the recipient. Many organizations provide both individual and family counseling for caregivers.
It is important for these unsung heroes to have a break when one is spending long hours caring for a loved one whose health requires a great deal of attention. It is okay to take a break. Periodic breaks are necessary for the emotional and physical wellbeing of the caregiver, and for the person who is receiving care. Trained respite care workers can take over the personal care responsibilities so that the family or other primary caregivers can leave the house for a time period.
Respite care can provide a caregiver with:
•Comfort and peace of mind that their loved one is being cared for by another caring individual, trained to address the specific needs of his or her diagnosis.
•Care assessment by a nurse in the home.
•Collaborative planning and nurse involvement with care providers, to develop a plan of care that includes all physical and social needs.
•A chance for the caregiver to spend time with other family members or friends, or just to relax without caregiver responsibilities.
•Time for errands, exercise or personal appointments
•Two hours, one time or around the clock.
A qualified home health agency understands the difficulties associated with caring for a loved one with significant health issues. Home health aides and personal care assistants that are highly skilled and well trained can offer the most appropriate care for the situation.  All persons caring for a loved one should be trained and certified in his or her respective field. These aides will provide quality, compassionate care and comfort for a loved one when the caregiver isn't there.
Angela Rocheleau has 25 years of experience in the home health care industry focusing on leadership roles for the past two decades. She serves on the Better Business Bureau board of Central New England and the Executive Board of the Mass Council for Home Care Aides.