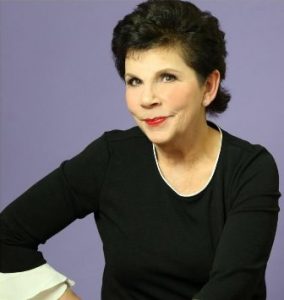 By Ed Karvoski Jr., Culture Editor
Burlington – Meryl Galaid of Burlington drew upon her experience gained as a cabaret singer and musical-theater actress while developing a character she frequently performs for a special audience. She entertains young patients and their families as Dr. Dazzle, a clown with the Laughter League at Boston Children's Hospital.
Whether working onstage or in a child's hospital room, she approaches her job with the same mission.
"It's the love of performing and sharing it with others that gives me joy," she said.
From the late-1970s through early-'80s, Galaid worked the Boston-area piano bar circuit. Those gigs led to her one-woman cabaret act featuring Broadway show tunes with tributes to Judy Garland and Liza Minnelli. She has presented the show along the East Coast from the Sands Casino Hotel in Atlantic City., N.J., to numerous venues throughout New England.
In recent years, Galaid has been performing musicals at regional theaters including Greater Boston Stage Company in Stoneham, Reagle Music Theatre of Greater Boston in Waltham, and Wheelock Family Theatre at Boston University. She's typically cast to play comedic roles.
"I love being onstage with other performers, so that's where I'm putting my energy now," she noted. "I've always loved being funny without upstaging my fellow actors. There's a balance to approaching an ensemble production."
In 2007, Galaid discovered how she could use her knack for comedic antics as therapeutic humor. She auditioned and got hired to entertain as a clown at Boston Children's Hospital. First, she underwent training in hospital protocol including hygiene, confidentiality, sensitivity and child development.
"The combination of performance and children appeals to me," she said. "I volunteered at age 16 as a candy-striper at Lawrence Memorial Hospital of Medford, so I've always felt comfortable being in a hospital."
Having spent much of her cabaret career costumed in sequin outfits, Galaid named her clown character Dr. Dazzle. She accompanies herself and other clowns with her ukulele. Dr. Dazzle's repertoire includes a longtime highlight of Galaid's cabaret act: a particular Judy Garland classic song.
"I've sung 'Somewhere Over the Rainbow' for over 30 years and started singing it at the hospital," she relayed. "One very poignant time, I sang it to a mommy holding her fairly newborn baby. The mom got emotional and started to cry. Now when I'm singing that song in the cabaret world, it has a new meaning for me. I think of the power of clown work at the hospital, and connecting with this mom and her baby. I'm invited into children's hospital rooms where parents are living the worst days of their lives."
The Laughter League at Boston Children's Hospital currently consists of nine clowns with various types of performance backgrounds. Whenever Galaid's cabaret and theater schedule allows time, she reports to work as Dr. Dazzle an average of two or three days a week. The program operates five days weekly. Each clown is paired with a partner when making the rounds.
"We do a lot of improvisation with each other," Galaid explained. "There's an incredible change of energy when we walk into a child's room. Then it's the most delightful sound to hear their laughter continuing as we leave. Being a part of this hospital clowning world has been a gift to my life in the past 12 years."
Galaid and her clown colleagues are preparing for the first fundraiser to benefit and increase awareness for the Laughter League at Boston Children's Hospital. "Laughter League Live" will be presented Thursday, Nov. 1, 7:30 p.m., at the Virginia Wimberly Theatre in the Calderwood Pavilion at Boston Center for the Arts. For more information, visit www.laughterleague.org.