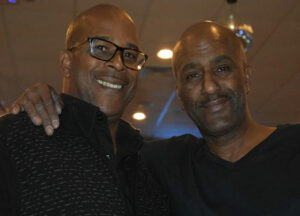 By Janice Elizabeth Berte, Contributing Writer
Brockton – It's 1968 in the housing development of Roxbury, Mass. A seven-year-old boy named Robert Williams and his younger brother Lance are singing and dancing in front of an audience. The young boys captivate their friends and family members with their soulful voices and dance moves.
This performance was not unusual for Robert and Lance. Their mother Ethel came from a musical background and had many entertainers in her family. Their father was a singer as well.
And now, some five decades later, the brothers continue to share their love of music with fans all over New England.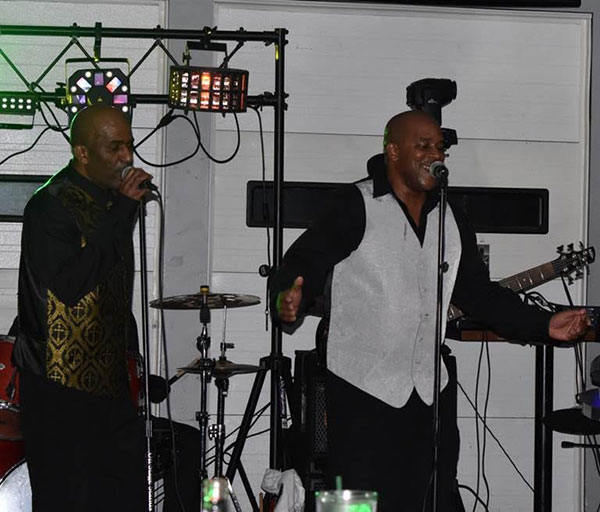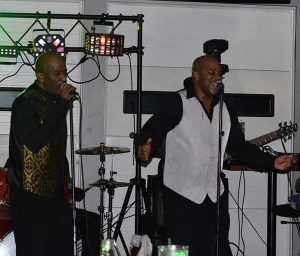 As children, Robert was the quiet laid back brother, and Lance was more gregarious. Growing up, they frequented the neighborhood venue, the Soul Incorporate. This center allowed children to work on their singing skills, and eventually led the Williams brothers to form their first band, The Destinations. This R&B and soul band, which also had three other local kids, was managed by Ethel. Their talent band got them many paid gigs in the community.
One of the more memorable moments for the brothers was when they met the legendary entertainer Diana Ross.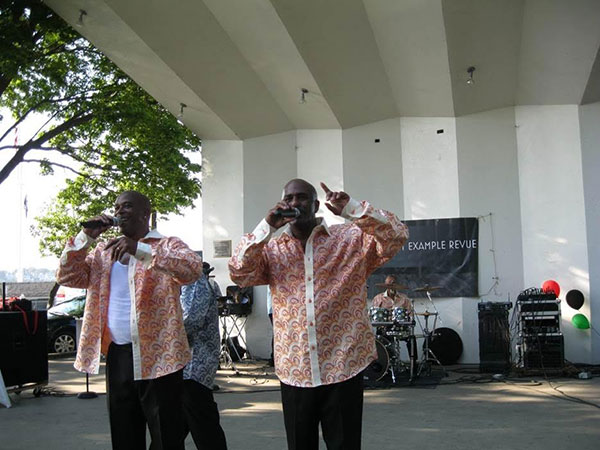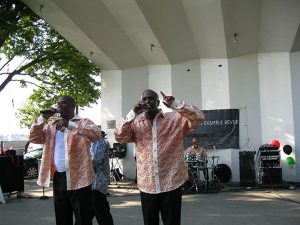 "My mother was a waitress at a club called Basin Street in the South End of Boston, and she couldn't get a babysitter so we tagged along with her," Robert recalled. "Diana Ross happened to be singing that night, and my brother charmed Diana into dancing with him. It was truly a night we will never forget."
Being so young, and having a grueling rehearsal schedule, The Destinations decided to split up in 1970. After taking a well-deserved year off, Robert and Lance, along with two other friends got the entertainment bug again, and decided to participate in the talent show at the Roxbury Boys Club. They decided to sing two of The Temptations songs, Losing You and Get Ready. With less than a week to practice, they won first place and Lance dazzled the audience with some of his James Brown moves. This kind of excitement and adulation spurred them on to start another group, The Soul Descendants. Their mother was still managing them, but schooling and their intense rehearsal schedule put a lot of stress on the band. This again resulted in a split after four years.
"The rehearsals were like going to a real job. Taking music lessons at the Elma Lewis School of Fine Arts, and performing all around Boston, we decided it was best to part ways from the band," Robert noted.
Over the ensuing years, the brothers took other breaks and assessed their goals and dreams, until they joined Style, where they opened for the original Delfonics, Blue Magic, The Manhattans and The Blue Notes. Style split up in 2004.
In 2015, while they were both living in Brockton, the performing bug struck again. Calls were made to musicians and vocalists and a new band was formed, called Perfect Touch, which was then changed to Perfect Example Show Band.
For the Williams brothers, the musical journey has been riddled with long rehearsals, hard work and breakups. But this soulful duo has sustained the test of time in persevering in a tough industry. Their love for bringing back the old Motown classics with their two-stepping and fun loving ways continues to delight their fans.
For www.perfectexampleshowband.com and on Facebook.