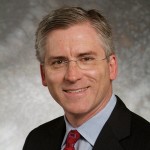 By Alain Valles, CRMP, MBA, CSA
Obama-care, Trump-care, no-care
The cost of healthcare, doctor's visits, prescriptions, and forms to fill out when you're healthy is enough to make you sick. But when a cold turns more serious, or a life event occurs, or a chronic ailment worsens then the care available to you becomes life or death.  Everyone agrees that it costs money to stay healthy.
Add politics to the health equation and you may discover a troubling imbalance in your financial ability to fund your health needs.  On the health care bill recently passed by the U.S. House of Representatives, Executive Vice President Nancy LeaMond of AARP said, "The bill will put an age tax on us, harming millions of American families with health insurance, forcing many to lose coverage or pay thousands of dollars more for health care. In addition, the bill now puts at risk the 25 million older adults with preexisting conditions such as cancer and diabetes, who would likely find health care unaffordable or unavailable to them."
Independent of your political affiliation and whether or not you are well or ill, I would encourage you to closely examine your current health plan and financial situation.  Do you have a financial plan in place to cover the next 5, 10, and even 20 years of your life?  According to the American Association for Long-Term Care Insurance, approximately 50 percent of people will need some form of care.  Are you prepared?
    Funding healthcare with a reverse mortgage
For eligible 62-year old or older homeowners, reverse mortgages give the opportunity to access tax-free cash, receive monthly cash flow, or have a readily available line of credit if money is ever needed during later chapters of life.  All of this comes with the option of no monthly mortgage payments (although real estate taxes and insurance must be paid, the property maintained, and other guidelines met).
This could be an optimum solution when paying for healthcare needs. More and more people are obtaining a reverse mortgage for financial confidence when it comes to potential healthcare costs.
    Reverse mortgages are better than sleeping pills and antidepressants
I believe the most overlooked reason to obtain a reverse mortgage is simply this: peace of mind.  Hopefully all is financially well for you. But nagging concerns about outliving your savings or anxiety about the "what ifs" that might require money is draining.  A reverse mortgage line of credit may be the answer to giving you the comfort of knowing that you've done your best to cover life's unknowns.
That has been my experience, but reverse mortgages are complex and every borrower's situation and goals are unique. Talking with a knowledgeable professional is the first step to learning if a reverse mortgage is right for you.  Give me a call or email and we can have an informative chat. I'll be happy to mail you the free 36-page "Use Your Home to Stay at Home" which is the official federally approved consumer booklet for those considering a reverse mortgage.
    Alain Valles, CRMP and President of Direct Finance Corp., was the first designated Certified Reverse Mortgage Professional in New England.  Loan officer license NMLS 7946.  He can be reached at 781-724-6221 or by email at [email protected]