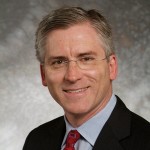 By Alain Valles, CRMP, CSA, MBA
For the past 25 years reverse mortgages have allowed hundreds of thousands of homeowners 62 years old or older to convert the equity they have in their homes into tax-free cash.  On Jan. 19, 2017, the Department of Housing and Urban Development (HUD) announced over 50 significant changes to the reverse mortgage program. All will go into effect Sept. 19, 2107.  The goal of these changes is to strengthen this unique loan program for seniors and the industry.  As with all changes, the impact may please some and disappoint others.
Space limits prevent me from covering the many changes and updates but several adjustments that stand out are:
The borrower's responsibility to pay all property charges including real estate taxes, homeowner's insurance, flood insurance, condominium fees, and maintenance of their home
Requirements around eligible and non-eligible non-borrowing spouses (spouse who either does not live with their spouse or is under the age of 62)
Determination of a borrower's principal residence
Clarification of options for borrowers who have poor credit or lack monthly cash flow to obtain a reverse mortgage
Procedures on when a reverse mortgage becomes payable and options to pay off the reverse mortgage
Condominium eligibility
Refinancing a reverse mortgage
Borrower required disclosures and verifications
Credit history standing
Requirements if a borrower has obtained a mortgage in the past 12 months
Options on how reverse mortgage proceeds are received
Interest rate charges and options
Rules about using a reverse mortgage to purchase a home
Disclosure of available reverse mortgages
Property standards and eligibility
Updates to the reverse mortgage counseling requirement
What should you do?
There is no worse feeling than finding out you made a decision without all the facts.  While a reverse mortgage is not for everyone, it is in the best interest of anyone contemplating obtaining a reverse mortgage or working with older homeowners to seek information from a trustworthy and experienced mortgage professional to better understand the new rules.  Generally, a 15-minute phone conversation can determine if you qualify, followed by a one-hour meeting to answer other questions.
The good news is there are no radical changes to the many benefits of a reverse mortgage for qualified seniors, including no required monthly interest payments on money borrowed (you must pay other property charges and maintain your home) and access to tax-free cash at a later date if needed.  For most seniors, the goal of a reverse mortgage is the opportunity to have a rewarding, financially independent lifestyle.
The key is getting the facts. There is a great deal of misinformation circulating about reverse mortgages. One great resource is to read the only federally approved consumer booklet, "Use Your Home to Stay at Home," published by the National Council on Aging.  Call or email me and I'll forward a free copy to you and help you to determine if a reverse mortgage is right for you.  Once you understand the basics we can discuss how all the new changes might impact you.
Alain Valles, CRMP and President of Direct Finance Corp., was the first designated Certified Reverse Mortgage Professional in New England and is the leading licensed loan officer in Massachusetts.  He can be reached at 781-724-6221 or by email at av@dfcmortgage.com. Archives of articles from previous issues can be read at www.fiftyplusadvocate.com.