By Al Norman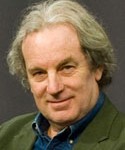 Congress and the White House are poised to dismantle health care protections in our state that may take decades to repair. It's a health care nuclear option.
On Feb. 24, 22 advocacy groups (including Mass Home Care) sent the following letter to Governor Charlie Baker on the impending cuts to MassHealth: "Children, seniors, veterans, working families, people with disabilities and other vulnerable citizens depend on MassHealth, as do many health care providers.  As you know, the MassHealth program has been a cornerstone in our effort to reduce the number of uninsured in our state. Through the Affordable Care Act, MassHealth has further expanded coverage by more than 300,000 individuals, with a total enrollment of some 1,900,000 residents….Proposals mentioned thus far have included either block grants or per capita caps that would substantially reduce federal funds for Medicaid over a multi-year period, threatening health care for hundreds of thousands of Massachusetts residents.
"As representatives of consumers, health care providers, labor unions, and faith-based organizations, we oppose block grants, caps, and any agreement cutting the federal share of Medicaid in our state.  We believe that any such 'cap' inevitably would result in rationed care, eligibility and benefit reductions, and reduced financial support to providers who care for MassHealth members. Children, seniors, low-income families, and people with disabilities will all potentially be affected….We urge you not to agree to any plan that reduces federal support for our most vulnerable people."
Three days later, more than 300 elder activists gathered in the Statehouse in Boston to pressure state lawmakers into action.
"Our state relies on $11 billion in Medicaid funds!" explained Paula Shiner, the vice president of Mass Home Care. "1.9 million people in this state are on Medicaid. 66 cents of every Medicaid dollar goes to care for seniors or members with disabilities! If the Affordable Care Act is repealed, we will have a hole in our health care system that will cost more than the BIG DIG!"
In the echoing halls on Beacon Hill, senior advocates chanted: "It's not right, it's not fair, don't repeal Obamacare!" And: "Speak Up Now, Don't Be Afraid—No More Cuts To Medicaid!"
Massachusetts was one of many states that chose to expand the number of people getting MassHealh under the Affordable Care Act. These are people who could not get affordable health care in the private market. Now, they face the reality that Medicaid insurance will be taken away from them, leaving them—and their families—among millions of uninsured Americans.
"If implemented, the 'cap' proposals would decimate Medicaid's current guarantee of adequate and affordable care," said a group called Justice In Aging. "Persons eligible under current rules could lose coverage due to restricted eligibility standards and/or capped enrollment. The Medicaid program establishes certain services as mandatory—these include hospital inpatient and outpatient services, and nursing home services. If these mandatory services were no longer required, each state would be free to select its own package of services and to exclude even the vital services that currently are considered mandatory. Under the dramatic funding cuts anticipated by current 'cap' proposals, states would be under tremendous pressure to reduce home and community-based services or tighten eligibility criteria to serve fewer people."
Currently over six million seniors are Medicaid-eligible nationwide. Medicaid allows beneficiaries to retain a home, and protects spouses from being completely impoverished by the expense of caring for a person who can no longer live independently. These financial protections could disappear under the "cap" proposals.
The stark reality is this: If Congress "caps" the Medicaid program and repeals the Affordable Care Act, Massachusetts will lose billions of dollars in federal funding—and that will hurt consumers, hospitals, doctors and other health care providers. The financial burden dumped onto the state will either require a broad-based revenue response—or broad-based consumer suffering. This burden will fall disproportionately on low income people, and be a major blow to our state's health care economy. Billions in federal health care spending will be drained from our economic bottom line.
We will need the equivalent of a health Care Marshall Plan in Massachusetts if the White House and Congress go nuclear on Health Care.
Al Norman is the Executive Director of Mass Home Care. He can be reached at: info@masshome care.org, or at 978-502-3794. Archives of articles from previous issues can be read at www.fiftyplusadvocate.com.