By Al Norman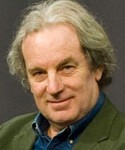 When state budget projections turn south, money for the elderly and disabled should be protected from cuts.
Usually in the fall, state officials do an analysis of how revenues are coming into state coffers. If funds appear to be trending low, the governor has the power to impound money, in what is called "9c" cuts, referring to Section 9c of Chapter 29, which says that if the secretary of administration and finance tells the governor that budgeted revenues will be insufficient to meet expenditures authorized, the governor has 15 days to reduce spending. The governor can also submit to the legislature "specific proposals to raise additional revenues by a total amount equal to such deficiency."  There is also a third choice: the governor "may recommend an appropriation equal to such deficiency from the Commonwealth Stabilization Fund."
In late October, the administration warned of a "probable deficiency" that was just shy of $300 million. As Gov. Charlie Baker grappled with this projected shortfall, he gave the media a list of items that he would shelter from the storm.
"The important thing for people to know," he said, "is that a whole bunch of areas and programs that are funded by the commonwealth are not going to be part of this [cutting] exercise."
Baker's "bunch of areas" protected from 9c cuts includes local aid to cities and towns, spending at the department of children and families, higher education, and the court system.  Added to the list of "untouchables" was the Department of Mental Health, state pensions, debt service, and the budgets for constitutional offices, like the secretary of state.
But programs for the elderly and disabled are not on the "untouchable" list.
Three years ago, Senate Ways and Means Chair Steve Brewer released a budget with this advice: "Our [fiscal year] 2014 recommendations are once again built on the belief that in order to meet the needs of our citizens going forward, we must first fulfill the promises we have made in the past. In the last five years, the commonwealth has lost ground when it comes to supporting the elderly, providing assistance for childcare and sustainable housing, and meeting our local aid obligations to cities and towns….Restoring these core services is not just a matter of getting back to where we were before the recession – it is a matter of smart public policy. By eliminating the elder home care waitlist, we will keep more senior citizens safely in their homes, improving quality of life and reducing costly nursing home placements."
This same argument holds true today. Protecting home care for the elderly is smart public policy. Home care programs have played a major role in pushing down the number of people in nursing facilities. Between 2000 and 2016, the number of nursing facility patient days per year paid for by MassHealth has fallen by 37 percent, a drop of 4,850,000 patient days. The taxpayers – state and federal – have saved roughly $941 million by reducing nursing facility days – despite the growing elderly population. This is proof of what Brewer was talking about.
"We're going to make those decisions over the course of the next several weeks," Baker told the State House News. "I don't want to wait until January."
But legislative leaders were not ready to leap.
"My feeling is until we have a better feel in terms of the budget ahead that 9c cuts probably should be held off, and I'm not saying for an exceptionally long period of time," House Speaker Robert DeLeo said.
Senate President Stan Rosenberg agreed: "I concur with the speaker's view on this that we're moving too fast and cutting too deep at this point…so I think we should slow this down a little bit because it's going to cause a lot of dislocation."
One thing all three leaders should agree on: home care for the elderly is sound fiscal policy, a smart investment, and should be on the "untouchables" list.
 Al Norman is the executive director of Mass Home Care. He can be reached at info@masshomecare.org or at 978-502-3794. Archives of articles from previous issues can be read at www.fiftyplusadvocate.com.