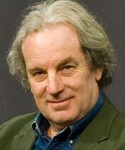 By Al Norman
The home care program in Massachusetts has been described as a service in which low-income older women are taken care of by low-income younger women. The fact is, most clients— and their providers—are women.
According to new research from the Paraprofessional HealthCare Institute (PHI) in New York,  home care workers in the United States are earning  lower wages than they did 10 years ago—despite the fact that home care jobs are in greater demand than ever before.
There are roughly 2.2 million home care workers in America, and about 1 in 4 of them live below the federal poverty line, according to the  PHI study.  Home care worker wages have fallen behind inflation over the past decade, PHI's research shows. Inflation-adjusted wages stayed basically the same, and actually fell from $10.21 in 2005 to $10.11 in 2015. About two-thirds of home care workers work part-time or for part of the year. Their employment tends to be erratic, as client care needs range from a few hours per week to around the clock, and may change with time.
As reported by the Home Health News, due to inconsistent hours and low wages, home care workers bring in a median annual income of $13,300. More than 50 percent of all home care workers depend on some kind of public assistance, the research reveals.
The combination of these factors does not make home care a necessarily attractive field for workers. But with the number of Americans over age 85 expected to triple to 19 million by 2050, the home care industry will have no choice but to attract new workers, PHI notes.
Between 2014 and 2024, home care occupations—home health aides, personal care aides and nursing assistants—are expected to add more jobs than any other single occupation, with an additional 633,100 new jobs, the research report shows.
"If the home care workforce is to grow, jobs will need to be more competitive, offering higher wages and improved working conditions," PHI's report concludes.
Some other findings in the report include:
Approximately 90 percent of home care workers are women, and their median age is 45 years old
More than half of home care workers are people of color
More than 25 percent of home care workers were born outside of the United States
Over 50 percent of home care workers have no formal education beyond high school
According to Lisa Gurgone of the Home Care Aide Council of Massachusetts, 40 percent of home care aides in Massachusetts rely on some form of means-tested public assistance.  Thirty four percent receive Medicaid and 19 percent receive food and nutritional assistance. Home care aides earn $12.69 per hour, on average.
The state legislature controls most of the money that pays for home care aides. Please cut out this article, and send it to your state representative and state senator. If you don't know who your lawmakers are, email me your address and I will tell you. If we don't take better care of our younger caregivers now, they will be the frail elders that we have to take care of later.
Al Norman is the executive director of Mass Home Care. He can be reached at info@masshomecare.org or at 978-502-3794.