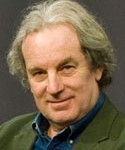 By Al Norman
A new policy brief released in mid-August by the state's Health Policy Commission (HPC) underscores the importance of dental health—one of the major gaps in elder health care plans. I personally have helped several seniors get dentures recently, and I can tell you it was a major run-around to get the extractions and fittings for dentures done and paid for. Most consumers have no clue that such benefits are even available.
"The effects of poor oral health include pain, lost work…poorer nutrition, and sleep disruption," the HPC writes. "Numerous studies have also identified chronic oral infections as a risk factor for heart and lung disease, osteoporosis…and diabetes. Regular dental care not only improves overall health, but research has shown that it decreases medical expenses and hospitalizations for some systemic conditions, such as cerebral vascular disease and rheumatoid arthritis."
The HPC notes that most oral health disease is preventable, but millions of Americans go without dental care each year—especially low income people who cannot afford the cost of such care.
"Forgoing such routine care often leads to more severe, advanced forms of oral health disease later in life," the report states.
According to the Centers for Medicare and Medicaid Services, 40 percent of dental spending was paid out of pocket in 2014, versus 11 percent of medical spending.
The Affordable Care Act (ACA) did not solve the problem of dental care for the elderly. The ACA requires Medicaid programs to provide dental benefits for children, but coverage for adults is optional. In many states, coverage for adult/elder dental care is limited to emergency services, such as tooth extractions. One prominent Medicare Advantage plan in Massachusetts gives its members $150 a year in dental benefits. No wonder seniors don't get adequate dental care with such plans.
There is also a shortage of practicing dentists in the commonwealth, and 39 percent of dentists in the Baystate are 55 years or older. A third of all dentists say they plan to stop practicing within the next decade.
MassHealth has cut back on access to dental care for poor people. In 2010, MassHealth coverage for adults eliminated root canals, periodontics, crowns and denture coverage. Some of these benefits have been restored, including fillings in 2014, and dentures, in 2015. Another problem is lack of dentists who accept Medicaid. Only half of Massachusetts cities and towns have a dentist who accepts MassHealth. In 2014, just 35 percent of dentists in the state treated a MassHealth patient.
Emergency departments (ED) have become the default dental care centers in Massachusetts. In 2014, the HPC estimates that were 36,060 oral health ED visits that could have been prevented. This represents an unnecessary cost to MassHealth of between $14.8 and $36 million. More than a third of these visits were made by patients who visited the emergency room with an oral health need more than once that year. Half of all oral health ED visits were by MassHealth enrollees.
The HPC concludes that the barriers to dental care include the lack of access to dentists, the willingness of dentists to accept MassHealth, and the affordability of dental care.
"Policy initiatives to address these impediments," the HPC says, "when implemented in accordance with appropriate oversight and training guidelines, may not only avert future expensive ED visits, but also improve patient health and wellbeing."
Cut out this column and send it to your state representative and senator. Tell them: "It's outrageous that seniors have such terrible dental coverage in Massachusetts. It's time to bite down on this problem."
    Al Norman is the executive director of Mass Home Care. He can be reached at info@masshomecare.org or at 978-502-3794.