By Mike Festa
Just how much economic activity in Massachusetts is generated by people over age 50? Business owners and others might be surprised: Across the nation, the aging population has proven to be an important and vital source of economic growth, according to "The Longevity Economy: Generating Economic Growth and New Opportunities for Business," a study conducted in 2013 by Oxford Economics and commissioned by AARP.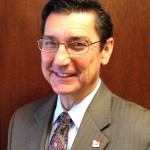 This study counters long-held beliefs about the negative financial impacts of aging on the U.S. economy by showing that the 50+ population has money to burn.
The Longevity Economy is the sum of all economic activity in the state by consumer spending among households headed by those over age 50. This growing and powerful population — comprised of boomers and the first of the millennials to turn 50 — is active, creative and working longer, which will fuel economic growth for years to come.
Seventy percent of those in the 50 to 64 age group are employed, compared to 79 percent of people age 25 to 49. People over 50 represent 34 percent of the Commonwealth's workforce. Among those 50 to 64 who are employed, 13 percent are self-employed entrepreneurs, compared with 7 percent of the 25 to 49 age group.
The analysis shows that the over 50 population is an important driver of economic growth in key sectors of the economy because the longer lifespan of the over 50 population essentially extend the period in which workers are at their most productive and creative. That means the Longevity Economy will continue to grow over time and all ages will see continued benefit through jobs, salaries and wages.
In Massachusetts, people over 50 also contribute to the economy in a positive way that is disproportionate considering their share of the population. Despite representing just 35 percent of the population, the total economic contribution of the Longevity Economy accounted for 49 percent of Massachusetts' gross domestic product (GDP) of $219 billion. The Longevity Economy's buying power accounted for the largest share of consumer spending on health care (67 percent), other nondurables such as pharmaceuticals and household supplies (60 percent) and financial services (58 percent).
In 2013, the Longevity Economy supported 55 percent, or 2.4 million of Massachusetts jobs; 49 percent of employee compensation, valued at $125 billion; and 49 percent of state taxes, to the tune of $20 billion. The Longevity Economy contributed largely to job growth, having the greatest impact on jobs in health care (571,000), retail trade (342,000), and accommodation and food services industries (205,000).
According to the national Longevity Economy Report, this growing over 50 population is a powerful and transformative force, one that is changing the face of America and will for years to come.
According to Oxford Economics calculations, the 106 million people currently responsible for over $7 trillion in annual economic activity will reach $13.5 trillion by 2032.
The Longevity Economy reflects positive implications on the national economy and is a major source of financial and economic opportunity for generations to come.
Michael E. Festa is the state director of AARP Massachusetts, which represents more than 800,000 members age 50 and older in the Bay State. Connect with AARP Massachusetts online at www.aarp.org/ma; Like us at www.facebook.com/AARPMA and follow us on www.twitter.com/AARPMA.