By Al Norman
Last October, the Commonwealth embarked on a new health care plan — one of the first in the country to combine Medicare and Medicaid funds into an integrated plan for adults with disabilities ages 18 to 64.
People who enroll in the plan can stay in One Care when they turn 65 — so over time more and more seniors will be enrolled in One Care.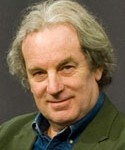 There are three plans that offer One Care services. Here are some key features of this plan:
•It is only for people on Medicare and MassHealth, the so-called "dually eligible."
•In any county where there two or more plans, the potential enrollees are "auto-assigned." If an eligible person does not voluntarily enroll, the state will send them a letter "assigning" them to a plan. If they don't want to be in the plan, they can "opt out."
•One Care is available everywhere in the state except Berkshire County and the Cape.
•The plan covers health care, but it also covers long term supports, like home care and nursing facility care, as well as mental health services.
•Every enrollee has the right to an independent long-term supports coordinator, who is not a plan employee, but is the 'agent' for the enrollee. Every enrollee is supposed to be assessed for long-term supports by these independent agents. Very few actually are.
After 10 months, here is what we know about the program:
•Out of 94,589 eligible people, a total of 18,838 (20 percent) of those eligible have enrolled in One Care as of July 1.
•A total of 23,880 people have opted out. More people have decided not to join, than enrolled.
•Of the 42,716 people who have been solicited to join, 56 percent have declined. If this opt out rate continues, a total of 52,879 would be projected to decline, leaving a total enrollment of 41,710.
•There are five counties (Essex, Franklin, Middlesex, Norfolk and Plymouth) with only a single One Care plan, and thus no auto-assignment. In these counties, the highest enrollment of eligible enrollees is under 8 percent, showing that unless they are auto enrolled, MassHealth members do not join this plan in large numbers.
•The auto assigned counties, (Hampden, Hampshire, Suffolk and Worcester) have between 25 percent and 40 percent of eligibles enrolled. So, no county has broken the 50 percent enrollment level.
One plan, Commonwealth Care Alliance, has 51.6 percent of the enrollees (9,714). Fallon Total Care has 40 percent of enrollees (7,551). Network Health has 8.4 percent of enrollees (1,571).
What we don't know is more than what we do know. After 10 months, the state has issued no data on plan revenues vs. benefits paid out; by health care and long term supports; long term support coordinator referrals by plan; completed long term supports assessments; long term supports expenditures per plan; and how much in profits each plan has made.
In short, other than enrollment numbers, the state and federal governments have invested millions into this new plan — but issued no data about what services people in the plan have received.
There are many questions about how the One Care initiative has performed, and not one of them has been answered.
Al Norman is the executive director of Mass Home Care. He can be reached at 978-502-3794.