By Al Norman
In April, U.S. Congressman Paul Ryan, R-WI, introduced a federal budget resolution for 2014 that was equally controversial with past budgets from Mitt Romney's running mate. Ryan dubbed his budget, the "Path to Prosperity." But the National Council on Aging listed a number of ways in which the Ryan budget, for seniors, looked more like a road to nowhere: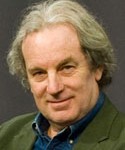 1. It repeals the Affordable Care Act (ACA). The proposal eliminates Obamacare provisions that reduce the "donut hole" prescription drug costs; keep frail seniors in their homes; improve access to Medicare prevention services (such as falls prevention, and a free annual wellness visit) improve chronic care education, reduce Medicare fraud, improve nursing home quality and reduce hospital readmissions. It would, however, maintain Medicare cuts found in Obamacare.
2. It significantly cuts non-military programs. Funding for Older Americans Act programs like Meals on Wheels, family caregiver support, job training, senior centers and disease prevention programs — all would suffer significant cuts.
3. It cuts Medicare in four ways. The proposal would increase the Medicare eligibility age, raise the deductible amount for doctor visits, penalize or prohibit people from buying first-dollar private Medigap coverage and increase monthly premiums for middle-class seniors with incomes over $46,000 per year.
4. It cuts and block grants Medicaid. Medicaid covers almost two-thirds of long-term care costs for older Americans. The proposal cuts this safety net by $732 billion, hurting frail, vulnerable seniors who depend on it. Block granting Medicaid means states would get a limited pot of money for Medicaid health care that could run out.
5. It completely restructures Medicare. It provides a "premium subsidy" that could significantly increase Medicare beneficiaries' out-of-pocket costs because the contribution amount would not keep pace over time with the cost of care. Those who remain in the traditional program also could be forced to pay higher premiums.
6. It cuts food stamps. The proposal would cut an additional $137 billion — on top of the $8 billion already cut recently from the Supplemental Nutrition Assistance Program (SNAP) — which helps hungry older adults afford healthy food.
7. It cuts the Supplemental Security Income (SSI) program. SSI affects more than 2 million low-income seniors. Cuts to SSI would drive the nation's most vulnerable seniors into extreme poverty.
Critics of Ryan's budget charged that it was politically motivated, because Ryan knew that the Democratically-controlled Senate would never pass it, making it just a symbolic vote to be used in next fall's mid-term elections.
The worst provisions in this budget bill are the ones that radically change Medicare and Medicaid — two health care programs that seniors rely on. These programs would be more efficient if they were combined, and if all Americans had access to a Medicare plan. For now, we have Obamacare, which is built on a private insurance model with all the administration, overhead, advertising and profiteering that comes with it.
A single Medicare plan, with one large risk pool, no stockholders and low administrative costs, would be the path to prosperity. By contrast, the Ryan budget looks more like the road to nowhere.
Al Norman is the executive director of Mass Home Care. He can be reached at: info@masshomecare.org, or 978-502-3794.