By Michael E. Festa
Here in New England, we see our share of seasonal weather changes. Just as the seasons change, so do road conditions and traffic volume. The snowy and icy road conditions we saw this winter left the roads littered with potholes.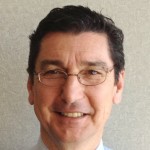 The spring season brings increased roadwork, particularly pothole repair and repaving — especially this year, when the potholes are worse than in recent memory. And now that the weather is warmer, you can expect a lot of increased traffic on the roads. That means sharing the road with more vehicles, motorcycles, bicycles and pedestrians. Whatever the season, AARP wants to make sure you are safe on the roadways by offering these fundamental safe driving tips:
•Take good care of your vehicle. Maintain your vehicle in good working condition, regularly checking the tires (condition and inflation), brakes and suspension. Clean all windows inside and out. Ensure that your windshield wipers are clean and working properly.
•Monitor your medications and alcohol use. Certain drugs, combinations of drugs or even small amounts of alcohol can impair the skills you need to drive safely. Impaired driving has been linked to increases in crash risk.
•Pay attention. Primary causes of traffic collisions are inattention and distraction.
•Buckle up, and make sure your passengers do, too. The use of seat belts alone typically cuts the rates of injury and death in traffic collisions by about 45 percent.
•Do not drive faster than the posted speed limits. Drive slower when conditions dictate. Speeding leaves you with less reaction time and braking distance than you may need to avoid a crash and increases the risk of serious injury in a crash.
•Observe and obey all traffic laws. Just as you expect other drivers to follow the rules, they expect you to do so too. Another driver may not be able to stop in time for you if you fail to observe and obey traffic regulations, signs and signals.
•Be ready to react to unexpected situations. Rear end collisions are very common at intersections. Avoid them by maintaining a safe following distance.
To learn more about protecting yourself, your family and your vehicle all year round, consider registering for the AARP Smart Driver Course, offered by AARP Driver Safety. It's the nation's largest classroom and online driver safety course and is designed especially for drivers age 50 and older.
By taking the AARP Smart Driver Course, you'll learn the current rules of the road, defensive driving techniques and how to operate your vehicle more safely in today's increasingly challenging driving environment. You'll learn how you can manage common age-related changes in vision, hearing and reaction time. You will learn the safest ways to change lanes, minimize blind spots and navigate rotaries and busy intersections.
We also encourage you to get involved by becoming a Massachusetts volunteer instructor for the four-hour Smart Driver course. Volunteers help organize and teach classroom courses at local community centers, libraries, hospitals and senior centers. By volunteering, you'll contribute to the safety and well-being of your neighbors and community. To learn more, go to www.aarp.org/drive.
For more information, please contact AARP Massachusetts at 866-448-3621 or email us at ma@aarp.org. You may also visit our website at www.aarp.org/ma.