By Dr. Jean Keamy
Since women typically live longer than men, they are at greater risk for developing vision-inhibiting conditions and diseases such as cataracts and macular degeneration. Thus, they have a particular incentive to have their eyes comprehensively examined, especially as they get older.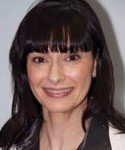 In addition, there are a number of autoimmune diseases — including rheumatoid arthritis, Sjogren's syndrome, systemic lupus erythematosus and multiple sclerosis — that are linked with serious eye complications. Most autoimmune diseases are more prevalent among women, especially Sjögren's syndrome.
The great tennis player Venus Williams recently suffered from this disorder, which produces dry eyes. Ninety percent of Sjogren's syndrome patients are women. Women have more reasons than they realize to have their eyes checked regularly.