By Micha Shalev
Many senior living organizations are working to transform their institutional character into a home and community-like environment. This undertaking amounts to a virtual cultural shift, known in the industry as culture change.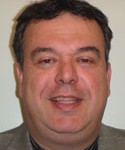 Culture change is receiving growing popularity in the senior living industry. However, the majority of organizations have yet to begin tackling this transformation.
A growing number of care providers and elder advocates are taking dramatic steps to revise longstanding negative stereotypes of the long term care home industry by creating both home and community environments that appeal to elders, employees and visitors.
This new approach in treating the elderly involves redefining and recreating long-term care by altering the organizational culture, the operations and the physical setting away from traditional medical/institutional approaches and toward a humanistic approach. Culture change requires a new attitude and a sense of purpose that may conflict with old style caregiving routines. This type of transformation is complex, time-consuming and often personally challenging for those involved.
One of the reasons for the struggle surrounding culture change may be that no single succinct operational definition exists in long-term care literature. Although discovering a definition of culture change in long-term care will not remove all of the challenges and struggles faced by those who take on this transformation, a succinct definition of culture change in long-term care may assist in setting goals, planning changes and understanding this transformative process.
I advocate for three segments of culture change, that include:
•Removing the institutional medical model of long-term care;
•Humanizing the facility by placing value on individuals and their rights, freedoms and/or capabilities; and
•Becoming resident-focused by operating on a person centered care model.
Person-centered care is defined as the philosophical foundation of gerontological nursing. This policy requires health care professionals to provide care to their clients in a way that makes their charges feel honored and valued.
While some worry that a resident-centered care approach will make life harder for long term care facility staff by de-emphasizing the quality of clinical care provided, the evidence so far suggests the opposite. Yet, as the movement has gained momentum, it's become clear that resident-centered care needs to be measurable. Long-term care facilities must be able to identify the steps required and to assess their progress along the way.
There are five areas within an organization that are transformed by culture change:
•decision-making;
•leadership;
•staff roles;
•the physical environment, and
•organizational design.
In the culture change model, greater control is given to frontline workers — the nurse aides who handle so much of the day-to-day care of residents — as well as family members and residents. Additionally, staff is permanently assigned to a particular group of residents as members of self-directed work teams. Rather than working in a single department — such as nursing, housekeeping or food service — staff functions are blended so that all staff members can help residents with their personal care, lead activities and do cooking and light housekeeping.
 Micha Shalev, MHA, CDP, CDCM, is the owner of Dodge Park Rest Home and The Adult Day Club at Dodge Park located at 101 Randolph Road in Worcester. He is a graduate of the National Council of Certified Dementia Practitioners program and experienced speaker on Alzheimer's and Dementia training topics. He can be reached at 508-853-8180 or by e-mail at m.shalev@dodgepark.com or view more information online at www.dodgepark.com