By Michael E. Festa
In 1958, Dr. Ethel Percy Andrus set out to solve a big problem: how to help older Americans maintain independence, dignity, and purpose. She created AARP to help retired teachers gain access to health insurance, to provide discounts and to provide service via volunteer programs.
Above all, Dr. Andrus recognized that AARP members could make their greatest contribution through volunteerism, and called on all members "to serve, not to be served," as she challenged them to "create the good" by helping others in their communities.
"To serve, not to be served," is still a vitally important motto today. According to the Massachusetts Service Alliance, Bay State residents are stepping forward in record numbers to roll up their sleeves and help solve the growing challenges facing their communities.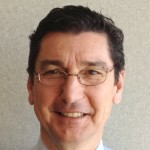 This year, AARP recognized individuals from throughout the country with the AARP Andrus Award for Community Service, our most prestigious volunteer honor. Awarded each year, we spotlight those among us who are sharing their experience, talent and skills to make a powerful difference in the lives of others. Here in the Bay State, we are proud to honor not one, but two incredible volunteers: Fred and Martha "Marty" Smith. For the past four years, the Smiths have served as volunteers for Generations Incorporated, the Boston affiliate of AARP Experience Corps, helping more than 40 public school children improve their reading skills.
Mary Gunn, executive director of Generations Incorporated, nominated the dedicated husband and wife duo because "they are exceptionally motivated to serve," noting that they commute twice a week from their home in Dedham to the St. Stephen's Episcopal Church after school program in Boston's South End neighborhood.
For the Smiths, they were just happy to find a way to combine their love of reading and desire to give back and talk about "their kids" with the enthusiasm of proud grandparents. In addition to working with elementary-school-age children on reading comprehension, phonetic awareness and vocabulary, Fred and Marty also try to discover each child's interest in order to spark reading interest and confidence. That connection is rewarding for both.
It's their creative thinking and ability to empathize with reluctant students that makes them an inspiration to the other volunteers. But don't tell them that. "We're doing the same thing as [the] other volunteers," said Marty. "We do this for our satisfaction."
Visit aarp.org/ma to learn more about the AARP Andrus Award for Community Service and volunteer opportunities in Massachusetts.