By Al Norman
Two years ago, a U.S. District Court Judge in Burlington, Vermont ruled in the case of Anderson vs. Sebelius that Medicare should pay for home health services to prevent a deterioration in a patient's condition.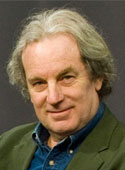 Sandra Anderson began receiving home health services from the Visiting Nurse Association of Chittenden and Grand Isle Counties (VNA) in 2004. She was 60 years old at the time, and had just returned home after being hospitalized for her second stroke. Anderson's lawsuit claimed that the federal government had violated the Medicare statute, regulations and policy manual by applying an informal and unlawful "stability presumption" — whereby coverage was automatically denied for patients whose conditions were "stable" during the covered period. Anderson charged the stability presumption violated her Fifth Amendment due process rights.
To receive Medicare benefits for home health care services, a beneficiary must be: (a) confined to the home; (b) under the care of a physician; (c) in need of skilled services; and (d) under a plan of care. Skilled services "must be consistent with the nature and severity of the beneficiary's illness or injury, his or her particular medical needs, and accepted standards of medical and nursing practice."
The Vermont District Court Judge wrote: "A patient's chronic or stable condition does not provide a basis for automatically denying coverage for skilled services … skilled care may, depending on the unique condition of the patient, continue to be necessary for patients whose condition is stable."
In October of 2012 — two years after the Vermont court ruling — a settlement was announced in a class-action lawsuit which will require Medicare to pay more often for physical, speech and occupational therapies for people with chronic conditions like Alzheimer's disease, multiple sclerosis and Parkinson's disease — conditions which are unlikely to "improve." As one advocate for people with Parkinson's noted: "The idea that you would have to show improvement when you have a degenerative disease is blatantly absurd."
Under the settlement, the federal government agreed to revise the Medicare manuals their contractors (fiscal intermediaries) use to make clear that coverage for therapy should be based on a person's need for skilled care — not on their potential for improvement." Maintaining health, preventing further deterioration (such as slowing the process of dementia) is a valid need for skilled services.
But a note of caution: the Medicare Handbook says that Medicare Part B will cover physical therapy, but "there may be a limit on the amount Medicare will pay for these services in a single year." In 2012, the therapy cap for physical therapy and speech therapy combined is $1,880, with a separate cap of $1,880 for occupational therapy. Beneficiaries can get an "exception" to double this amount — but you have to show the therapy will help you "achieve prior functional status or maximum expected functional status within a reasonable amount of time." This language makes no sense for someone with a chronic condition.
Ironically, providing people with better in-home care will prevent the use of costlier settings, like emergency rooms or nursing facilities. So the new settlement is good health care policy, and good fiscal policy as well.
Al Norman is the executive director of Mass Home Care. He can be reached at 413-772-6289, or by email at info@masshomecare.org.