By Sondra L. Shapiro
What does it say about our state when its top elected official ignores the most vulnerable among us?
At its worst, Gov. Deval Patrick's actions show an unconscionable disregard for his older constituents.
At best, the governor's behavior proves a disconnect, resulting from the lack of leadership at the state level tasked with serving the elderly and their caregivers. The Executive Office of Elder Affairs (EOEA) once filled this void.
Let's give the benefit of a doubt and say it's the latter.
Established in 1970 as one of the first secretariats in the country, the EOEA was a highly visible and influential office, with its head reporting directly to the governor. Because the secretary was usually plucked from the aging network, he or she brought expertise and clout that enabled initiatives benefiting the state's aging population.
The turning point came in 2003, when Gov. Mitt Romney put EOEA under the Health and Human Services (HHS) umbrella, insisting it would still maintain its influence. The mere fact that it was now functioning under the auspices of HHS greatly diminished its authority.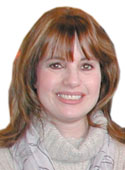 At the time, the aging network prophetically warned the demotion was contrary to the needs of seniors, one of the fastest-growing demographic in the state. Today, there are some 653,000 households with someone over the age of 60. Many are comprised of family caregivers and frail elderly.
"Despite having worked hard their entire lives, nearly half of all seniors in Massachusetts struggle to meet their basic needs," said Carolyn Villers, executive director of Mass. Senior Action Council (MSAC). "With this population expected to double by the year 2025 we need to ensure the Commonwealth is planning ahead to ensure the supports are in place."
In January, MSAC joined other advocacy groups who sent a letter to Gov. Patrick urging him to restore EOEA as a cabinet agency, giving the secretariat the full responsibilities it has under state law. As of this writing, the governor has yet to respond to that letter.
Last month AARP Massachusetts, the Massachusetts Association of Older Americans (MAOA), the Massachusetts Councils on Aging and Senior Center Directors, Mass Home Care, and the MSAC issued a statement accusing the governor of lacking an agenda that supports the elderly and once again demanding that he re-instate EOEA as a full secretariat. They lambasted the Patrick administration for diminishing the EOEA secretariat to a department status without legislative authority and contend the weakening of the office has been occurring incrementally for the past three years.
The action represented a breaking point caused by "a troubling series of proposals, decisions and developments that have hit hard at services for vulnerable elders," according to the statement issued by the groups. They said:
•The governor has proposed cutting the elder nutrition budget that would result in a loss of 250,000 meals. According to the AARP Foundation, more than 140,000 older adults in Massachusetts risk going hungry every day.
•There are 1,100 elders on a waiting list for enhanced home care, and since March 1, the basic home care program also has a wait list for the rest of the year.
•The MBTA is proposing fare increases and service cuts and changes to The Ride that disproportionately impact elders, especially since many are not able to drive.
•Councils on Aging (COA) funding has been cut by 10 percent — a counter-intuitive action because the services provided by COAs can save money in the long run. According to David Stevens, executive director of Mass. Councils on Aging, these agencies provide vital services, including congregate meals that keep seniors independent, healthy and engaged in their communities. "Without them, many seniors would need more expensive supports and care," said Stevens.
The demotion of EOEA means HHS has taken over much of the decision-making regarding the $3 billion accounts making up long-term care. This despite the statutory language directing EOEA to manage these services and accounts. It makes no sense for HHS to handle these programs and services since aging concerns transcend heath care. "It's about transportation, housing, community service, employment opportunities and more," said Chet Jakubiak, executive director, MAOA.
A national report issued last fall by AARP shows Massachusetts ranks in the bottom half, at number 30, of all states when it comes to the overall affordability and quality of long term services and supports — including home care, adult day health services, residential services such as assisted living and nursing homes, and support for family caregivers.
More recently, a report by Wider Opportunities for Women found that over half of the state's elders typically face a budget shortfall of at least $10,248 annually, making it impossible for them to meet even their most basic needs for food, health care and shelter. Massachusetts ranked the worst of all states.
"Bottom line: Massachusetts seniors are worse off now than they were a few years ago, and it's not just because of the recession," said Deborah Banda, director of AARP Massachusetts. "We know many tough decisions must be made as our economy struggles to recover. But what does it say about our values when the state has more than $1 billion in its rainy day fund and our leaders aren't willing to dip into it to protect meals for our seniors?"
The groups are calling on elected officials at every level, from town halls to the State House, to develop action plans for meeting the needs of the growing aging population statewide and in their respective communities.
This commitment must begin at the top. By reinstating The Executive Office of Elder Affairs to its rightful autonomous position Gov. Patrick would convey an understanding of and caring about the needs of his constituency. A strong EOEA can educate and guide policy makers and public officials to ensure strong programs and supports for seniors and caregivers.