By Angela Rocheleau
The holidays are generally a time for families to gather from near and far. Most often these gatherings bring about happy times and generate special family memories. But for those of us who are keenly aware of challenges facing our seniors, the holidays can also present new opportunities for elder family members and others.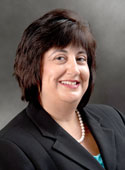 While you're gathering for the holiday, one opportunity would be to check on the status of your senior loved ones. Are they still able to live independently? Are they managing their medications, finances and even nutrition properly?
In the home care industry, we often see a spike in the number of calls we receive this time of year. With our hectic lives, the holidays may be the only times that families get to visit for long periods of time. These visits can be eye-opening experiences. They can also be opportunities to examine and discuss any gaps in the care of your senior loved one.
For example, are they still able to keep up with the daily chores in their homes or apartments? How about their personal care needs? Are they prepared for the severe New England winter steadily creeping in on us?
Once you determine if there are specific needs and challenges for the senior, then you can begin to discuss and research a plan. Perhaps a neighborhood teen can help with snow shoveling and clearing the entryways? Take the time to research if your loved one is eligible for services to assist with shopping, bathing, meals and even transportation and medication management. Access the local senior center to see if there are programs for exercise and socialization might be helpful to the older adult during the dreary winter months.
If you are fortunate to have your extended family available this holiday season, why not take that opportunity to discuss and set up a schedule where children and grandchildren can assist with the care of the senior. It is always more manageable and less stressful if you can support a senior at home with outside resources and family assistance combined.
Another opportunity this holiday season is to reach out to seniors beyond your own family. There are many organizations in your local community that have food, clothing and gift drives for homebound and institutionalized elders. How special would it be to share the joy of giving with your own children by choosing a senior from a "giving tree" to brighten their holidays?
Many nursing homes accept visitors from schools and other youth groups to perform for elders or just to pop in and visit. Maybe you have a senior neighbor with no local family that would enjoy a batch of cookies or even an invitation to a holiday meal. Can you imagine a better way to celebrate the spirit of the holiday season or a better example to set for your children?
Happy holidays to you and your families and please take this opportunity to share the joys of the season with a special senior.
Angela Rocheleau has 25 years of experience in the home health care industry focusing on leadership roles for the past two decades. She serves on the Better Business Bureau board of Central New England and the Executive Board of the Mass Council for Home Care Aides.