By Micha Shalev
Nearly half of all Americans will need long term care at some point. One in five over the age of 50 is at a high risk of needing it within the next 12 months. Therefore, planning is crucial if you are to designate a facility that will be able to provide your loved one or friend with the highest quality of care and life in a safe and secure environment.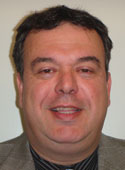 a safe and secure environment helps to diminish the feeling of loss or guilt that some experience when entering or placing a loved one in a long-term care facility. Also, the right environment aids in making the transition less stressful for the new residents, families and loved ones.
Making the decision to reside in a long-term care setting can be difficult. The best scenario is one where all parties realistically evaluate the current situation and how it may change in the short and long term. Ideally, being proactive will help everyone arrive at a decision that is the best for all parties involved. The first step in the planning process is having the conversation about a person's long-term care wishes.
The long-term care facility placement options in Massachusetts include senior housing, independent living, assisted living, rest home facility (residential care facility) and nursing home.
When trying to navigate through the different levels of care options, there are specific criteria that should be considered. It is important that you check these aspects of a care facility or service in person. Visit facilities and observe carefully. Ask yourself the following questions:
Finances. How much does the facility cost? Does the facility accept Medicaid after personal funds are depleted or private long-term care insurance? Will the facility allow your loved one to stay once all personal funds have depleted? Is the facility approved as a long-term care insurance provider? How much can your family afford in regard to long-term care? What is the lookback on the state and federal level? For nursing home care, it is five years and rest home residency is one year.
Expertise. Is the facility equipped to care for people with memory impairment or Alzheimer's disease and related conditions? Are staff members trained to handle behavioral issues such as aggression and wandering? Is the staff physician familiar with Alzheimer's-related health care issues? How many residents does the facility cater to at any moment with similar conditions?
Compliance records with state and federal regulatory. Check the facility record and most recent survey. It is a public record. Contact the ombudsman office as well. They can be a great source.
Day-to-day care. How do staff members interact with the residents? Does the facility have a friendly atmosphere? Is it too noisy or chaotic? What kinds of activities and social opportunities are available for people with Alzheimer's disease? Check staff ratio at both the nursing and activity departments.
Physical environment. Does the physical layout of the facility provide opportunities for socializing as well as privacy? Is the facility clean, bright, safe and secure?
Management. What was your gut feeling after the interview with management? How easy (or difficult) might it be to discuss potential concerns with them? Does management have an open door policy to talk with clients?
Micha Shalev, MHA, is the owner of Dodge Park Rest Home and the Adult Day Care Program at Dodge Park, 101 Randolph Road in Worcester. Both programs specialize in memory impairment and Alzheimer's care. He can be reached at 508-853-8180 or at m.shalev@dodgepark.com or you can view more information online at www.dodgepark.com. Archives of articles from previous issues can be read at www.fiftyplusadvocate.com.