By Al Norman
What a difference 10 days can make.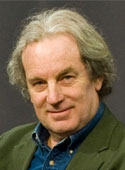 On May 13, U.S. Sen. Scott Brown, D-Mass., was speaking before the Newburyport Chamber of Commerce about the federal budget. He raised eyebrows when he began talking about a controversial budget resolution submitted by Rep. Paul Ryan, R-Wis., which would convert Medicare into a voucher program, Medicaid into a capped block grant to states and Social Security into personal savings accounts.
The newspaper in Newburyport quoted Brown as saying: "The leaders will bring forward (Budget Committee Chairman Paul Ryan's) budget, and I will vote for it, and it will fail. Then the president will bring forward his budget, and it will fail. It will be great fodder for the commercials."
Ten days later, the junior senator from Massachusetts corrected his course. On May 23, Brown published an op-ed on the website Politico. "While I applaud Ryan for getting the conversation started," Brown wrote, "I cannot support his specific plan — and therefore will vote 'no' on his budget.
Seniors across Massachusetts were happy to see Brown flip-flop on this issue.
Brown explained why he was throwing Ryan's plan under the bus: "First, I fear that as health inflation rises, the cost of private plans will outgrow the government premium support — and the elderly will be forced to pay ever higher deductibles and co-pays. Protecting those who have been counting on the current system their entire adult lives should be the key principle of reform.
"Second, Medicare has already taken significant cuts to help pay for Obama's health care plan. The president and Congress cut a half trillion dollars to the private side of Medicare — meaning seniors are at risk of losing their Medicare Advantage coverage.
"Another key principle is that seniors should not have to bear a disproportionate burden. But that doesn't mean we do nothing. If Medicare is to survive for current beneficiaries and future generations, we must act."
As solutions, Brown suggests we should be "making improvements" to Medicare, like eliminating waste, fraud or abuse. He also wants to increase "congressional oversight" of how Medicare reimburses providers; and to "institute tort reform to limit frivolous lawsuits." These are minor reform issues that will not fundamentally alter how Medicare operates.
The bottom line for Brown: "I do not think it requires us to change Medicare as we know it. We can work inside of Medicare to make it more solvent." This is what elderly groups in Massachusetts wanted him to say in the first place.
A few days after his Politico column ran, Health & Human Services Secretary Katherine Sebelius used the same website to brag about Medicare reform under President Barack Obama. She noted, for example, that the new health care reform law will close the Medicare Part D "donut hole" for drugs. "First, we sent $250 checks last year to nearly 4 million beneficiaries, who had reached the donut hole, to help defray their costs," Sebelius wrote. "Second, this year we're giving a 50 percent discount on brand name drugs for seniors in the 'donut hole.' And we'll keep providing additional relief until 2020 — when the Part D coverage gap will be closed."
The secretary warned, "Shifting huge costs to seniors and disabled Americans and taking away key benefits is the wrong way to move forward." It is safe to say Sebelius was directing her remarks to lawmakers like Brown, who needed 10 days to figure out he was on the wrong side politically of Medicare and Medicaid reform. But "Medicare as we know it" is still under attack.
Al Norman is the executive director of Mass Home Care. He can be reached at 413-773-5555 and at info@masshomecare.org.