By Cathleen Summers
According to statistics recently released by the Alzheimer's Association, there are 5.4 million Americans who suffer from Alzheimer's disease. Every 69 seconds, someone is diagnosed with the illness and it is now the sixth leading cause of death in the United States.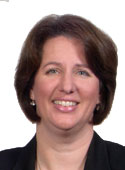 Receiving a diagnosis of Alzheimer's or some other form of dementia is devastating news to individuals and their families. Often the first question is whether it is too late for a person with dementia to do any planning for their legal, financial and healthcare needs.
One of the first things that the individual and his/her family should do is contact the Alzheimer's Association to learn more about the disease and the organization's support services at 800-272-3900 or online at ww.alz.org.
Individuals and their families receiving this news should also evaluate the adequacy of their legal and financial planning. Doing so allows the affected individual to participate in making decisions and ensures that decisions are made in accordance with their wishes and that their privacy and dignity are maintained. Even if planning has been done in the past, it should be reviewed.
The first thing to consider is whether the person has current durable power of attorney and healthcare proxy documents. If the individual does not have these documents, they should be obtained and signed immediately. Without a designated decision maker for health and financial issues, a court-supervised guardianship or conservatorship may be required. These proceedings are very costly and open to the public record.
If the individual already has other legal documents in place, such as a will and trusts, they should be reviewed. If there is no will or trust, or if the existing ones are outdated, these documents should be prepared immediately. Once a person loses capacity, it is too late to sign a will and the default laws of the state determine who will inherit the assets.
It is also imperative that the individual review his or her financial situation and begin planning. Everyone needs to find ways to make their money last. Reducing the financial stress that can come from paying for care requires advance planning.
Working with your elder law attorney and/or financial planner, estimate the care costs that may be faced, review current asset and income holdings, and determine public benefits and programs that may be of assistance. This process should be started immediately.
Additionally, the individual may be eligible for Social Security Disability Benefits if they meet the criteria as a person who has received a diagnoses of early-onset Alzheimer's disease.
On Feb. 11, 2010, the Social Security Administration added early-onset/younger-onset Alzheimer's to the list of conditions under its Compassionate Allowance Initiative, giving those with the disease expedited access to Social Security Disability Insurance and Supplemental Security Income. For more information on eligibility and applying for this benefit, contact an elder law attorney or the Social Security Administration.
Cathleen H. Summers is a founding partner of Summers, Summers & Associates, P.C., an elder law, estate and life planning law firm located in Acton, MA. She may be reached at www.summersatlaw.com or by calling 978-263-0006. Archives of articles from previous issues can be read at www.fiftyplusadvocate.com.