By Al Norman
Elected officials are clamoring for ways to cut costs in our health care system. Yet Massachusetts is wasting hundreds of millions of dollars in state and federal funds because of our ineffective targeting of services to people with chronic illnesses, and people who are in institutions but who could be living in less restrictive and less expensive settings.
A recent report from The Commonwealth Fund estimates that if Massachusetts' performance on several key health care performance measures improved to the level of the best-performing state, we could have reduced Medicare expenses by $266 million.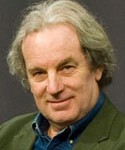 The Commonwealth Fund study found that Massachusetts could have achieved:
•20,769 fewer preventable hospital admissions for Medicare beneficiaries age 65 and older, saving $149.8 million by reducing hospitalizations.
• 5,933 fewer hospital readmissions among elderly Medicare beneficiaries, saving $96 million from lowered readmissions.
• 2,527 fewer long-stay nursing home residents would have been hospitalized, saving $21 million from the reduced hospitalizations.
Another report from the Kaiser Family Foundation concluded that Medicare recipients living in nursing facilities account for a disproportionate share of Medicare spending, with relatively high rates of hospitalizations, emergency room visits, skilled nursing facility admissions and other Medicare‐covered services. Between 30 percent to 67 percent of hospitalizations among nursing facility residents could be prevented with well‐targeted interventions.
In FY 2009, $1.4 billion (66 percent) of all long-term-care spending on seniors in Massachusetts was spent on institutions, with only 34 percent ($736 million) for community care. For every $1 spent on elderly community care, $1.97 was spent in nursing homes — almost two to one. The percentage share of long-term care spending for younger disabled people was much stronger.
Only  $293 million (19 percent) of long-term-care spending on younger disabled people was in institutions, while $1.2 billion (81 percent) was spent in the community.
If elderly long-term-care spending was rebalanced to match the spending percentage for younger disabled people in the community, it would mean 81 percent, or $1.739 million would be spent in the community for seniors. This would represent a shift of $1 billion from institutions into community care for the elderly.
If we want to bring down the cost of health care, we can save hundreds of millions of dollars by: better coordinating acute care with post acute (long-term) care; and ensuring that institutional care is only used as a last resort.
This year, nursing facilities will once again receive $288 million in "supplemental rates," despite the fact that nursing facility patient days have fallen by 25 percent since 2000. That $288 million rate supplement for institutions is more than twice what the governor has proposed for the total basic home care funding at $132 million.
There is much we can do to improve the outcomes and spending efficiency of our health care system that has nothing to do with repealing the new federal Affordable Care Act — which actually will improve outcomes and increase coordination. Those attacking "Obamacare" are taking a very unhealthy approach towards our health care system.
Al Norman is the executive director of Mass Home Care. He can be reached at 413-773-5555 x 2295, or at info@masshomecare.org.