By Margot Birke
Today we face the real possibility, as we grow older, of seeking long-term care in a nursing home for ourselves or for a loved one. Long-term care in nursing homes consists mainly of assistance with the tasks of daily living such as eating, dressing and bathing.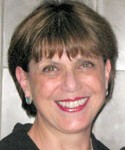 Medicare or private medical insurance does not cover this care. The average monthly cost for nursing home care in eastern Massachusetts is around $9,000 per month. Few people can afford to pay this each month before going broke. While long-term care insurance policies are available to those who can afford them, the primary financial assistance available to the middle class to cover nursing home costs is Medicaid, or in Massachusetts, MassHealth.
Elder law attorneys concentrate their services to the specific needs of older clients and clients with disabilities who are facing the specter of long term care, or who are worried they will need help in the future.
Elder law attorneys must be able understand and keep current with the rules and regulations of long term care planning including Medicaid, Medicare, Social Security, retirement income planning and disability planning so that they can help you avoid depleting your assets, and even losing your home.
Elder law attorneys assist their clients to create a client-centered estate plan expressing your wishes and allowing retention and control of assets. Prior planning for disability with the assistance of an elder law attorney will ease the financial and emotional transition of needing care in a nursing home.
Let's look at a couple of the common misconceptions heard frequently about Medicaid:
One commonly overheard misconception about Medicaid is "My mother heard about someone who…" All too often we meet people who have heard horror stories about Medicaid from well-meaning friends or family members. These stories are often filled with inaccuracies and half-truths that frighten people into spending every last dime on nursing home care for them or a loved one before turning to Medicaid for help.
They may be prompted to give their house or all of their assets to a child in hopes that impoverishing themselves so they will immediately qualify them for benefits. Unfortunately, they soon find out that these transfers mean they are unable to receive benefits for several months or even years after the money is gone.
Or, how about "The Medicaid office can just give me the paperwork…" The caseworkers in the Medicaid office cannot offer you legal advice. They will not tell you abut laws that may allow you to receive Medicaid and still keep part or all of your spouse's income as well as your own. Nor can they represent you or give you advice on the laws that may allow you to keep all of your assets without spending down a single penny.
It is important to contact an attorney who concentrates his or her practice in elder law. With a clear picture of your specific situation, an elder law attorney can explain those laws that should allow an individual or married couple to preserve their home and enough of their assets to live comfortably for the rest of their lives.
Attorney Margot G. Birke is the founder and President of Elder Law Solutions located in Newburyport, Massachusetts.  She may be reached at 978-465-5407 or by e-mail at mgbirke@elderlaw-solutions.com or view more information online at www.elderlaw-solutions.com. Archives of articles from previous issues can be read at www.fiftyplusadvocate.com.