By Linda T. Cammuso
A Durable Power of Attorney (DPOA), sometimes called just a "Power of Attorney," is a legal document that allows you to name one or more individuals to serve as your agent (known as an "attorney-in-fact") to manage your financial affairs when you become unable to do so yourself.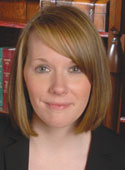 A DPOA is a common and essential part of an estate plan. It is one of the most important documents from a functional perspective, because there is no alternative to the DPOA as with other estate documents. For example, without a will, state law provides a "default will" that says who will inherit your assets. Without a health care proxy, clinicians will sometimes look to the spouse, children or other next-of-kin to make a decision when the patient lacks capacity. This is not to suggest that wills and health care proxies are not necessary components of an estate plan, they are; however, there may at least be alternatives if these documents are missing.
On the other hand, if you lose capacity without a Durable Power of Attorney, there is no legal alternative or default option. Court-supervised guardianships and conservatorships must be obtained to give someone authority over your finances. These proceedings are costly, time-consuming and open to the public. Guardianships and conservatorships may also lead to conflict within the family if loved ones disagree over who should be the court-appointed decision maker.
The solution seems easy enough: decide who you want to be your agent/attorney-in-fact, sign a DPOA and you're all set. You can put it out of your mind and rest assured that your affairs are in order if you ever lose the ability to manage them. Right? Well, not quite. The other side to this coin is that when your DPOA is actually needed, your bank or financial institution must actually honor it in order for it to work. The reality is that banks routinely reject DPOAs because they are too old.
Although the law specifically provides that a DPOA does not become invalid or "stale" with the passage of time, many financial institutions have internal policies stating that a DPOA cannot be used if it was signed more than a certain number of years ago (commonly, four years or more). These policies are intended to protect bank customers from unauthorized use of old DPOAs by, for example, ex-spouses or estranged children. Unfortunately, an unavoidable result of these policies is that bank customers who have planned ahead with a DPOA can have their planning defeated at a time when they need it most. If a person with a DPOA has lost mental capacity, it is too late to sign a new document.
The best way to ensure that your estate plan works when you need it is to routinely update it. Estate planning is an active endeavor. These documents are not meant to be placed in a drawer to collect dust. If you can't remember the last time you looked at your plan, it's probably time for an update.
Linda T. Cammuso, a founding partner at Estate Preservation Law Offices and an estate planning professional, has extensive experience in elder law and long-term care planning. Linda may be reached at www.estatepreservationlaw.com or by calling 508-751-5010. Archives of articles from previous issues can be read at www.fiftyplusadvocate.com.